Russian Billionaire's Nordgold Plans London IPO 
(Bloomberg) -- Russian miner Nord Gold Plc announced plans to hold an initial public offering in London after the price of gold climbed to the highest in nearly five months.
The company, known as Nordgold, expects to have a free float of at least 25%, and is also planning a secondary listing in Moscow, it said on Thursday. It won't sell new shares but it said an IPO would widen its options for raising capital and help the company to retain key managers.
Investor interest in gold producers surged after bullion prices rose to a record last year. However, their subsequent decline led another Russian gold miner, GV Gold PJSC, to put its planned share sale on hold indefinitely in March.
"Following a record year in 2020, and with a low-cost, low-risk development pipeline," said Chief Executive Officer Nikolai Zelenski in a statement, "now is the right time for Nordgold to seek a premium London listing."
The company is seeking to increase output by 20% in the next five years, mostly expanding its gold projects in Yakutia, while continuing to pay "generous dividends," Zelenski said separately in a phone interview. Last year, it produced over 1 million ounces of gold. The expansion will require only a "moderate investment" and the miner's debt is close to zero, Zelenski said, adding that Norgold would be able to sustain both output and its dividend if bullion prices fall.
Norgold approved a new dividend policy in March, promising payouts of at least $400 million for 2021. Starting next year, the company intends to pay at least 50% of free cash flow before pre-growth capex if its debt ratio remains below 1.5.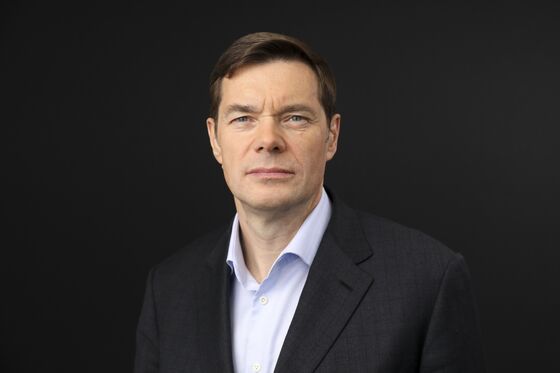 The miner, controlled by the family of Russian billionaire Alexey Mordashov, has operations in West Africa, Kazakhstan and Russia. It delisted from the U.K. bourse in 2017 after the board said it wasn't fairly valued by investors.
Mordashov, 55, transfered 65% of Nordgold to two of his older sons in 2019. The younger of them, Nikita, was expelled from university this year and will serve his term in the army, leaving his brother Kirill temporarily in control of the stake. A spokeswoman for Mordashov said this was a "technical deal" within the family.
Bacchus Capital Advisers is acting as financial adviser on the IPO, while Citigroup Inc. is sponsor for the offer. Citigroup, JPMorgan Chase & Co. and VTB Capital are the joint global coordinators and bookrunners for the sale.
Should Nordgold proceed with the IPO, it will apply for admission of its shares to the premium listing segment of the official list of the U.K.'s Financial Conduct Authority and to trading on the London Stock Exchange's main market.
Europe's pipeline for initial public offerings from commodities companies looks the strongest in a decade, as the prospect of an economic recovery is fueling a boom in raw materials. Broker Marex Group Plc started taking orders for its London IPO on Wednesday, while Reuters reported Tuesday that Allied Gold Corp. is preparing to float in the City this year.
Read More: IPOs Aiming to Ride Commodity Boom Spark 2011 Deja Vu: ECM Watch
Russian listings are also having a banner year, with the value of IPOs on track to be the highest since before Russia took over Crimea in 2014.