Rusal's CEO, Board Resign in Effort to End U.S. Sanctions
(Bloomberg) -- United Co. Rusal carried out its next step in a plan to persuade the U.S. to lift sanctions by announcing the resignation of its chief executive officer and most of the board.
The Russian aluminum giant also signaled that turmoil could return to metals markets if the sanctions aren't removed by October, saying that banks will likely cut ties with the company, which would "severely impact" metal production and sales. Some banks have already limited the processing of payments for Rusal, the company said in a statement on Thursday.
Rusal is trying to secure its survival by convincing the U.S. Treasury to roll back its penalties under a proposal that would reduce Oleg Deripaska's influence at the company. The plan, known as the Barker Plan, named for En+ Group Plc Chairman Greg Barker, would cut Deripaska's shareholding to below 50 percent in En+ and appoint a majority of independent directors. Deripaska holds the stake in Rusal through his holding company En+.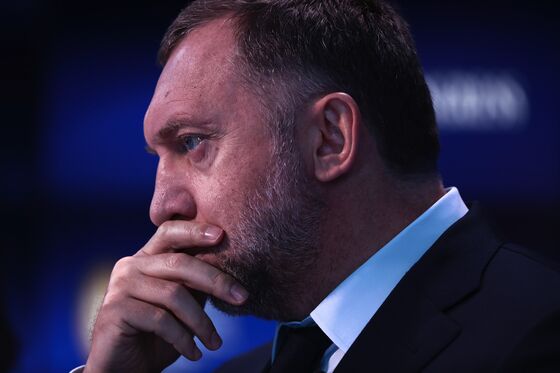 "Today's moves are rather formal, but they show that Deripaska is ready to give the U.S. an excuse to at least ease the sanctions," said Kirill Chuyko, an analyst at BCS Global Markets in Moscow. "The U.S. Treasury may accept those efforts."
Rusal shares rose as much as 7.4 percent in Hong Kong.
Rusal is at the center of the global aluminum supply chain and if the company remains sanctioned, there's a risk of job losses and shortages at major manufacturing plants. The company hasn't fully resumed aluminum shipments and has been unable to pay full salary to some workers outside of Russia.
The U.S. sanctions rocked the aluminum industry in April as buyers scrambled for supplies and many firms cut business ties with Rusal, which was producing about 17 percent of world output outside of China. The rally in aluminum prices moderated when the U.S. offered temporary sanctions relief until October.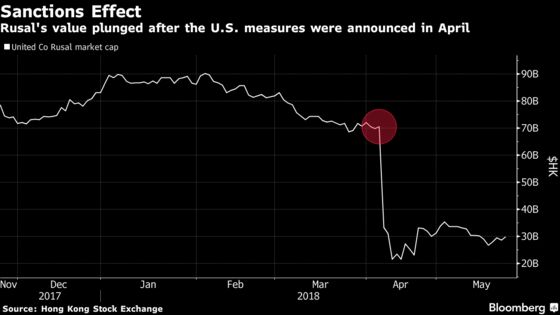 Deripaska has since moved to distance himself from his companies, stepping down as a director of En+ and declining to seek re-election as a director of Rusal.
On Thursday, Rusal said Evgeny Nikitin, head of its aluminum division, would act as CEO until it names a replacement for Alexandra Bouriko, who stepped down. Seven executives, including Vladislav Soloviev, have resigned from the board. Soloviev will keep his job as president of Rusal.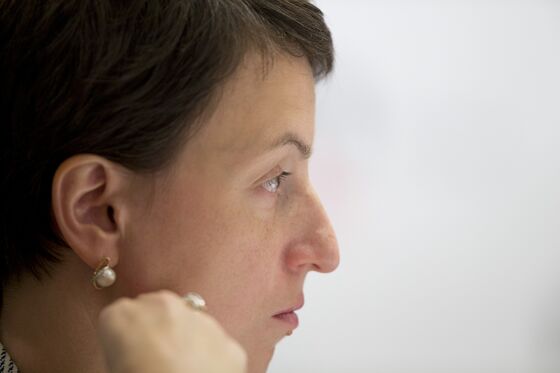 "With the departure of the CEO and much of the board, it looks like they are taking some initial steps to dis-attach Rusal from Deripaska," Helen Lau, an analyst at Argonaut Securities Asia, said by phone from Hong Kong.