Rio U-Turns On Emissions as New CEO Takes Climate-Change Journey
(Bloomberg) -- Rio Tinto Group has set goals for lowering the greenhouse gas emissions of its customers, reversing an earlier stance that it has no control over how steelmakers use the iron ore it mines.
Rio had been at odds with some of its biggest rivals amid a debate about who bears responsibility for Scope 3 emissions -- the pollution created when customers burn or process the raw materials extracted by mining companies. On Wednesday, under new Chief Executive Officer Jakob Stausholm, Rio announced climate polices that more closely mirror its peers.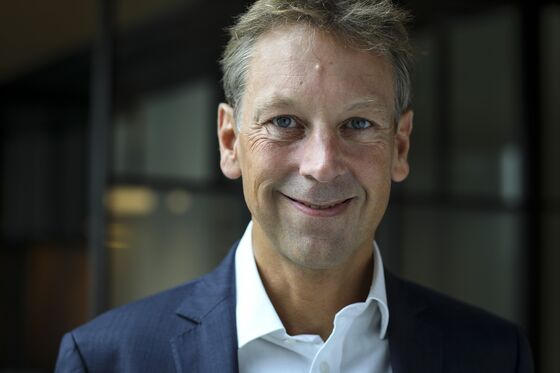 Stausholm is looking to repair relations with investors and authorities after the destruction of an ancient Aboriginal site hurt Rio's reputation and led to the ouster of his predecessor. That sent shock waves through a mining industry that's no longer tolerated for being, by its nature, dirty and environmentally destructive.
Rio said it will work with customers to reduce steelmaking carbon intensity by at least 30% from 2030, and aim for carbon-neutral steelmaking by 2050. It's also targeting zero-carbon aluminum and net-zero emissions from shipping by 2050 and, like rival BHP Group, will tie executive bonuses to progress.
Unlike its major rivals, Rio doesn't mine carbon in the form of coal, oil or gas. But it has huge iron ore operations that create the vital ingredient for steelmaking, a highly polluting industry that involves adding coking coal to make carbon steel.
"We are all learning on the journey of climate change," Stausholm said on a call with reporters Wednesday. "Today, you should just see it as an extension, recognizing that we can actually work together with our partners to reduce the Scope 3. It is a real shift, but it's also a natural development. You start with your own emissions, and then you expand from there."
Like its fellow iron-ore miners, Rio stopped short of setting hard targets for Scope 3 emissions. Some analysts argue that setting intensity goals is less valuable than more precise targets for absolute reductions in emission volumes
Work in partnerships with customers on steel decarbonization, invest in technologies that could deliver reductions in steelmaking carbon intensity of at least 30% from 2030.
Work in partnerships to develop technologies with potential to deliver carbon-neutral steelmaking pathways by 2050.
Continue to scale up the ELYSISTM technology, enabling the production of zero-carbon aluminum, and progress to commercial maturity by 2025.
Develop plans to reach net zero emissions from shipping of products by 2050, and meet IMO goal of 40% reduction in shipping intensity by 2030.