BlackRock's Rieder Thinks the Fed Will Avoid an Overshoot on Rates
(Bloomberg) -- BlackRock Inc.'s Rick Rieder thinks the Federal Reserve will be raising rates in March.
In reaction to Wednesday's inflation data, Rieder said demand is showing little letup despite prices staying "sticky high."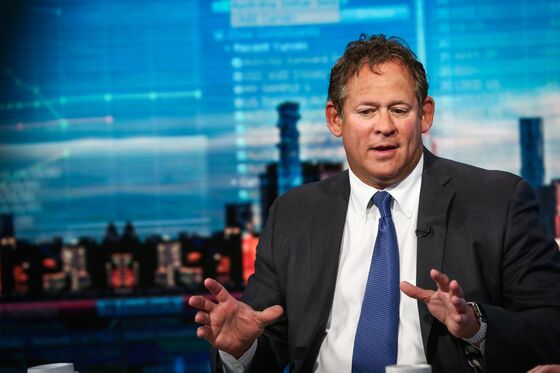 "It is a very rare time in history," Rieder, chief investment officer of global fixed income at BlackRock, said in a tweet. "Most people operating in #markets haven't seen this sort of demand outstripping supply in the real #economy in their careers."
U.S. inflation hit a 39-year high of 7% in December, boosting expectations the Fed will raise rates earlier and more quickly to deal with inflation. Fed Chair Jerome Powell said the central bank is on track to begin lifting rates from near zero and trimming its $8.8 trillion balance sheet during his congressional confirmation hearing Tuesday. 
While Rieder doesn't think supply-demand imbalances will improve in the next few months, he said inflation rates could moderate closer to spring and summer. He expects the Fed to raise rates in March after completing tapering, but he's not worried about an overshoot.
"We don't think the #Fed will overreact to this condition," he said, "as easing and tightening are not symmetric #economic and market reaction functions, particularly when draining #liquidity from the #financial system."