Retool Nears $1 Billion Valuation With Funding From Sequoia
(Bloomberg) -- Retool, Inc., a startup that's less than four years old, is worth almost $1 billion after raising money from some of Silicon Valley's top investors including Sequoia Capital and executives from GitHub Inc. and Stripe Inc.
The San Francisco-based company recently completed a $50 million financing that was led by Sequoia and values Retool at $925 million. That follows an earlier $25 million round. Other backers include GitHub Chief Executive Officer Nat Friedman, Stripe founders Patrick and John Collison, Brex Inc. founders Henrique Dubugras and Pedro Franceschi, and Y Combinator co-founder Paul Graham.
Retool is riding a wave of interest in products that make it easier for developers to build applications and other software. The value of this part of the tech industry was highlighted in 2018 when GitHub, which helps developers share code and collaborate, was bought by Microsoft Corp. for $7.5 billion.
While GitHub caters to mostly expert software developers, there's huge demand for this type of support among less tech-savvy workers. That's led to an explosion of low-code offerings that don't require as much knowhow and no-code services, which need no prior coding knowledge.
Retool is taking a low-code approach and the startup focuses on companies that need to build their own internal software tools. Instead of writing software from scratch, these customers can drag and drop Retool's pre-made building blocks into place, and then use their own code to tweak or customize the final product.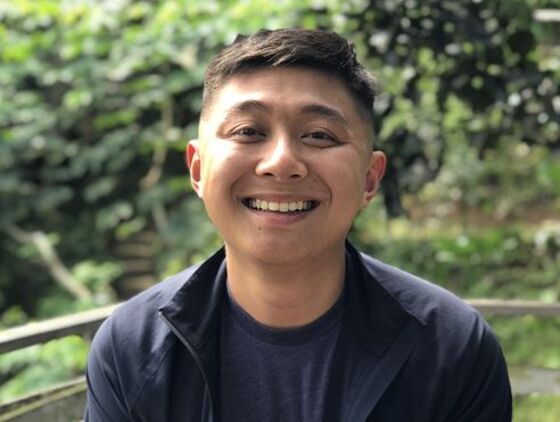 David Hsu, a 25 year-old software engineer, founded Retool in 2017 after realizing how much time he wasted building internal applications in a similar way over and over again. "Lots of engineers fundamentally don't want to do that," he said.
The first few lines of code for Retool were written in March 2017. That summer, Retool presented at Y Combinator's Demo Day, an almost sacred Silicon Valley ritual that showcases promising young startups twice a year. A $1 million seed round followed, and soon after the first customers started using Retool.
The company says its service helps developers build applications up to 40 times faster while retaining the flexibility of writing their own code. Customers include Amazon.com Inc., Daimler AG's Mercedes-Benz, Progressive Corp., Peloton Interactive Inc. and Rakuten Inc.
Bryan Schreier, partner at Sequoia, said he was drawn to Retool based on his experience at Google. Schreier oversaw a team building internal tools and he said most of his colleagues were "desperate to do just about anything else."
Schreier, a Retool board member, also noted that Hsu insisted on keeping Retool's valuation below $1 billion. That milestone gains startups the coveted "unicorn" status, but the phenomenon has sometimes caused young companies to expand too quickly with disastrous results.
"There is a tendency to glorify a billion-dollar valuation," Hsu said. "We want to signal that to people that we are just getting started."