RenTec Partner Who Criticized Mercer Joins Venture Capital Firm
(Bloomberg) -- David Magerman, who left Renaissance Technologies last year in a dispute with Robert Mercer over politics, is turning his talents from trading to venture capital. He joined Differential Venture Partners as a managing partner this month.
"The fact that David built one of the world's leading platforms in quant trading just gives us a level of technical expertise that's hard to replicate and that we didn't have on our own," said Nick Adams, one of Differential's three co-managing partners.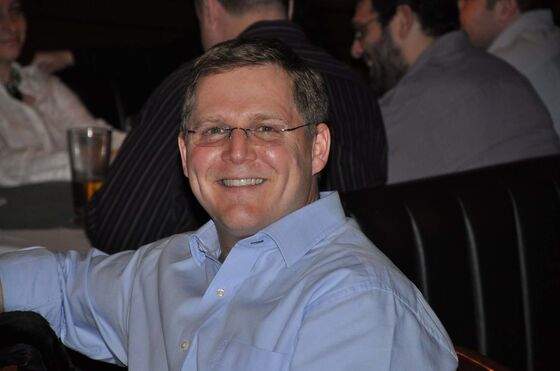 Magerman, 50, was a partner at Renaissance where he worked for 20 years, helping design the hedge fund's trading systems. He was fired in April 2017 after a public spat over Co-Chief Executive Officer Mercer's support for President Donald Trump. Mercer later stepped down from his role, resigned from the company's board of directors and sold his stake in Breitbart News to his daughters.
Magerman, who lives outside Philadelphia, met a lawyer for Differential while on a trip to Israel to learn about its startup community and to visit his son, who's pursuing religious studies there.
"I basically went halfway around the world to meet someone who lives a short driving distance from my house," he said with a laugh, referring to co-managing partner Alex Katz, who's also based in the Philadelphia suburbs.
After Magerman's exit from Renaissance, he wanted to use his experience building software and data science systems to help startups avoid mistakes and "get the most out of the technology and the ideas that they have."
Katz and Adams formed Differential in October 2017 to invest in seed-stage companies with valuations under $10 million. They primarily target technology companies that specialize in sectors such as cybersecurity or machine learning, which collect, analyze and secure data for enterprise clients. Differential intends to make use of Magerman's connections to other financial companies.
Adams was previously a venture partner at Supernode Ventures and Katz is a 10-year veteran of FF Venture Capital, where he's a managing partner. Katz will continue as general partner at that firm but join Differential full-time.
Magerman has continued to support left-leaning causes since his dust-up with Mercer. He said he provided the initial $400,000 to start Freedom from Facebook, a coalition lobbying to break up the social media giant. The irony of backing a campaign meant to hold Facebook Inc. to tougher standards on data use while joining a firm that invests in data-analysis companies wasn't lost on him.
"We're now seeing the broad and extreme dangers of data," Magerman said, adding that many social media companies didn't initially realize the value of their data or the damage it could cause. "If we work harder from an infrastructure point of view to protect potentially exclusive or life-threatening data, I think we can fix the problem."