Red Flags at Nissan Kept Majority of ESG Funds Away From Fall
(Bloomberg) -- A handful of investors can credibly claim they foresaw -- and avoided the 6.5 percent plunge in share price -- after the chaos at Nissan: the vast majority of funds and ETFs that screen holdings for good governance.
As of the latest filings, only five out of 60 U.S. ESG funds and ETFs that invest internationally held shares of Japan's Nissan, according to a review by Jon Hale, global head of sustainable investing research at Morningstar.
Poor governance ratings may have disqualified the company, he said. Prior to this week, Nissan was last among 41 global auto companies on governance metrics as ranked by data provider Sustainalytics. The firm had flagged issues such as Carlos Ghosn's long tenure as both chief executive officer and chairman (even though he'd recently given that up), Renault's outsize influence on the company, and the lack of an independent compensation committee.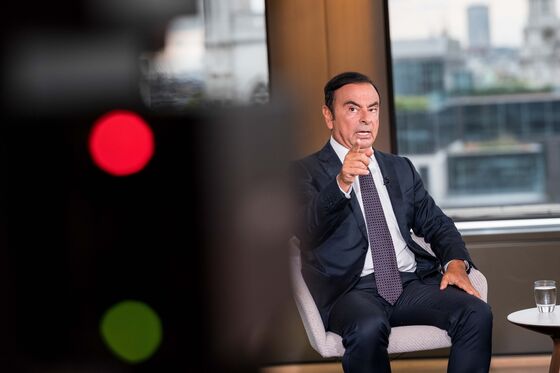 "It's kind of like a tornado warning, in that it may mean that conditions are right for a scandal to occur," Hale said. "Having strong and appropriate corporate governance practices in place makes it less likely companies will find themselves in this situation."
Ghosn's other charge, Renault, was a more popular holding, with 18 funds or ETFs owning shares. Unlike Nissan, the French company is included in some popular ESG indexes, Hale said. And it also lacks some of the Japanese company's red flags, though "once you dig into its corporate governance there are some issues," Hale noted.
In particular, Sustainalytics flagged concerns about low shareholder votes at board meetings in the past few years and problems with the company's air emissions. Renault has also faced pressure from shareholders over its compensation structure in the past few years.
Shares of Nissan cratered as much as 6.5 percent early Tuesday after Ghosn was arrested on suspected violations of financial laws.