ETF Investors Start to Heed Warnings About Leveraged Loans
Short interest is at a record in the Invesco Senior Loan ETF, the largest passive vehicle backed by the risky debt, with borrowed shares surging to 32 million, according to IHS Markit data. The rush to bet against the fund, ticker BKLN, has turned so ardent that 88 percent of shares available to lend from institutions have already been claimed, according to Samuel Pierson, a director at the information provider.
"While the ETF is still easy to borrow, there will be some friction soon if demand continues to rise" from short-sellers, said Pierson.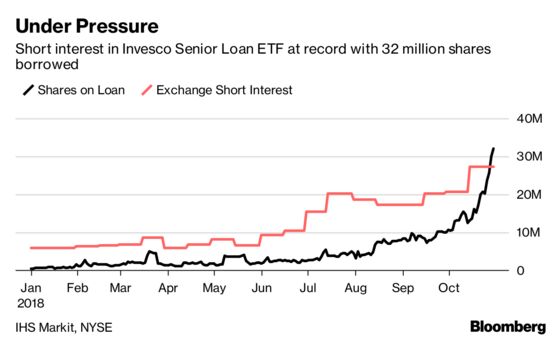 Bears are racing to bet against leveraged loans after investors yanked a record amount of cash from the $6.6 billion fund in the week to Oct. 25.
Since it's tough to borrow the loans underlying the fund, short-sellers have a "greater reliance" on the ETF, Pierson said. He added that it's unclear whether the positions are outright shorts, a hedge against specific loan exposures or part of an arbitrage strategy.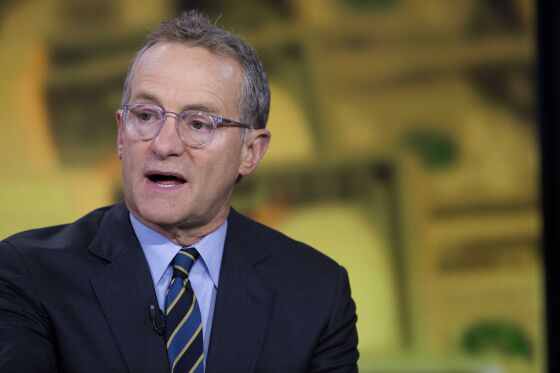 A backlash against one of 2018's hottest investments and go-to financing route for junk-rated companies has been building in recent weeks, since the market outstripped that of U.S. junk bonds. The worry -- echoed by Fed officials -- is that almost ceaseless demand from Wall Street's CLO machine has given rise to irresponsible lending practices.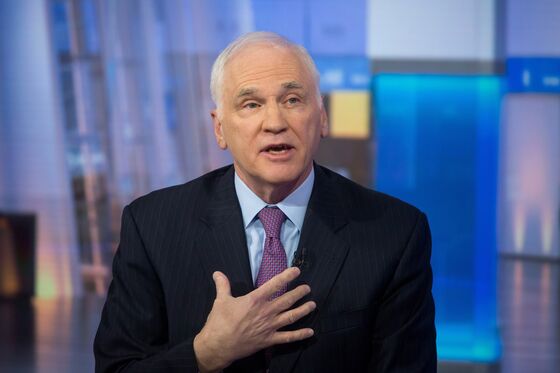 "Growth has been in levered loans, not high-yield bonds," Marks, the co-chairman of investment firm Oaktree Capital Group LLC wrote in a September memo to clients. "We think the risk level has risen in loans while remaining stable in high yield bonds."
Peter Tchir, head of macro strategy at Academy Securities, says they may be the first domino to fall when the business cycle turns.
"They tend to be less transparent and have weaker price discovery," he said. "You can watch high yield as much as you want, but if there is a credit problem, the epicenter will be the leveraged loan market."