QVR's Volatility Fund Gains 16% in the Dividend-Futures Mayhem
(Bloomberg) -- QVR Advisors gained 15.7% in its flagship hedge fund strategy in the second quarter, fueled by lucrative bets on beaten-down dividend futures.
The San Francisco-based firm, which has around $150 million across its absolute return fund and solutions business, was one of a handful of players to take advantage of volatility in corporate dividends sparked by the Covid-19 crisis.
The trade added 15% to quarterly performance, according to an investor letter seen by Bloomberg News. Positions in S&P 500 Index skew, or differences in implied volatility among options contracts, also contributed to gains.
"The regime shift in volatility of volatility (higher) and trading liquidity (lower) makes this a good environment for our strategies," according to the letter. "Ultimately it is the activity of the end users of derivatives, and the corresponding price impact and dislocations, that creates the opportunity set."
The firm aims to launch a commingled fund in the fourth quarter, the letter stated. A representative of QVR declined to comment.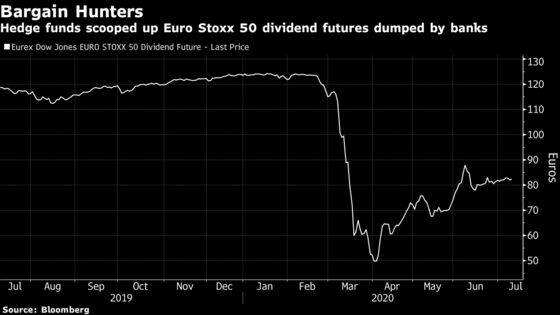 As firms slashed dividends earlier this year in response to the mounting health crisis, banks including BNP Paribas SA, Societe Generale SA and Natixis SA dumped futures contracts, providing buying opportunities for hedge funds. Others that profited from the trade include Ovata Capital Management, Oasis Management Co., York Capital Management and AM Squared Ltd.
QVR, which specializes in volatility and options trading strategies for institutional investors, posted a 58.8% gain in its main fund during the first quarter as markets lurched.
Benn Eifert is the chief investment officer of QVR, which also includes senior quantitative trader Tae Hong and head of operations Scott Toyama. The company was started in 2017 with the backing of PAAMCO, a fund-of-funds firm also based in California.