ProSiebenSat.1 Gets Friendly With YouTube for Digital Reach
(Bloomberg) -- German broadcaster ProSiebenSat.1 Media SE is following an old adage to contend with the tech-savvy rivals that are drawing young audiences from TV: If you can't beat them, join them.
As Chief Executive Officer Max Conze tries to build digital reach and create more direct relationships with customers, he's looking to work more with Google's YouTube, including by offering clips on the video-sharing website. He said he's also open to putting older episodes of shows on platforms such as Netflix Inc. and Amazon.com Inc.'s Prime Video to hook viewers and pull them back to his channels with the release of new content.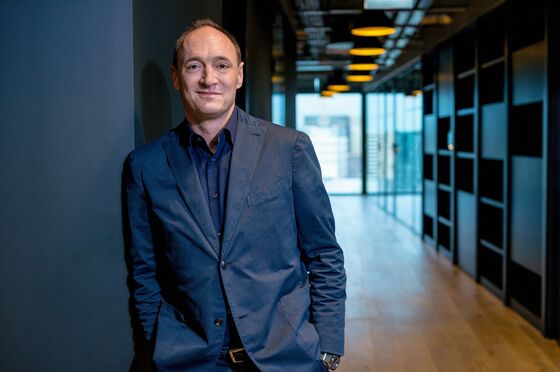 "The frenemy model is one we must embrace to grow," Conze said in an interview in London. "That means sometimes we compete with the likes of YouTube and Amazon, and sometimes we cooperate with them."
Investors are waiting to hear Conze's vision for ProSiebenSat.1 at a capital markets day on Nov. 14. The broadcaster has lost more than half its value since 2015, a share slide that led to its ouster from Germany's DAX index. Conze joined the Unterfoehring, Germany-based company in June after six years as CEO of Britain's Dyson Ltd., overseeing a tech-driven expansion of the vacuum maker.
"If you're a broadcaster today, you're in a position where everyone believes you're dead or dying slowly," said Sarah Simon, an analyst at Berenberg. "Everybody would like all free-to-air broadcasters to be less free-to-air dependent."
It's important not to get too close to digital competitors, Conze said. Any deals will be about giving viewers a taste of the broadcaster's content, so they're lured back to its 7TV streaming site or TV channels for the "full experience," he said.
Conze plans to turn 7TV, a joint venture with Discovery Inc., into a "national entertainment hub" -- a German Hulu of sorts -- to rival Netflix and Amazon, by getting other TV companies to join in. While broadcasters agree that pooling their content makes sense, it's tough to bring the idea to fruition because they all need to relinquish control. He said he's confident the national hub will come together over the next year.
Broadcasters should emulate China's Alibaba Group Holding Ltd. or Tencent Holdings Ltd. -- companies that have developed into platforms that seamlessly serve customers with various verticals, from entertainment to e-commerce to gaming, Conze said. ProSiebenSat.1 also owns a portfolio of e-commerce companies worth about $2 billion that sell anything from skydiving vouchers to perfume and sex toys, and Conze wants to keep growing those, too, including with M&A.
Eventually, Conze envisions the German broadcaster will generate half its sales from entertainment and the other half from e-commerce.
In a sign of his intent, ProsiebenSat.1 announced on Monday it's buying couples matchmaker Eharmony Inc. to expand its footprint into the U.S. ProsiebenSat.1 already owns Parship, which is among the leading matchmakers in the German-speaking region.