Private Equity's $15 Billion Pipelines Bet Shores Up Expansion
(Bloomberg) -- A multibillion-dollar push by private equity into America's expanding oil and gas pipeline system has conduit owners rushing to put up for-sale signs on a wide range of assets.
The sector's Alerian Midstream Energy Index is down 10.3% since its January 2018 peak, mirroring a broader energy sellout as the stock market sours on the industry's returns. Meanwhile, private money keeps gushing in -- about $15 billion in the last year -- drawn to the midstream sector at a time when a pipeline shortage in the nation's shale basins is just starting to be addressed.
Blackstone Group Inc. paid $1.6 billion for a 45% stake in pipeline assets in North Dakota, while the Canadian pension fund OMERS spent $1.4 billion for 50% of the BridgeTex Pipeline. The return: hard assets with long-term contracted revenue that's likely to grow as shale production rises. Sellers, meanwhile, get to lessen their debt and boost their cash flow.
"It seems we get a news headline daily detailing the newest midstream asset or corporate ownership position being explored for potential sale," Tristan Richardson, an analyst at SunTrust Robinson Humphrey Inc., said in a note. "It appears there is a push by broader public midstream to streamline portfolios and take advantage of a perceived gap in valuation between public and private."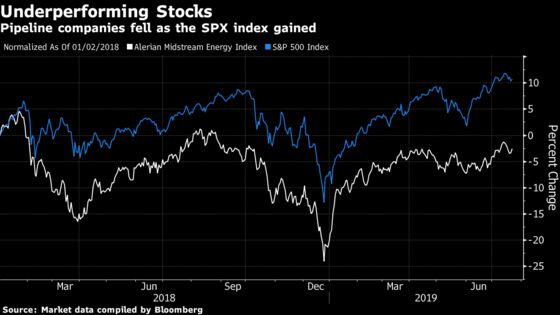 For pipeline operators, the burst of acquisition activity comes as shareholder skepticism has narrowed their options for growth. Meanwhile, private buyers are paying as much as 15 times earnings, according to Greg Reid, president of Salient MLP Complex, an energy and infrastructure investment platform with $4.5 billion under management. The result: A rush to sell.
Energy Transfer LP is looking to sell its 33% stake in the 713-mile Rover natural gas pipeline, people familiar said in July. Magellan Midstream Partners LP is marketing interest in its Longhorn crude oil conduit, according to a document. Meanwhile, SemGroup Corp., which recently hired an adviser to look at joint ventures, saw its shares jump on Wednesday after a report by Reorg M&A that the company is evaluating takeover interest from at least one private equity consortium.
"It certainly has been helpful that there's other pockets of capital that see the merits of investments in midstream and energy infrastructure as the public equities go through their evolution process," said Jeff Jorgensen, portfolio manager and director of research at Brookfield Asset Management Inc.'s Public Securities Group.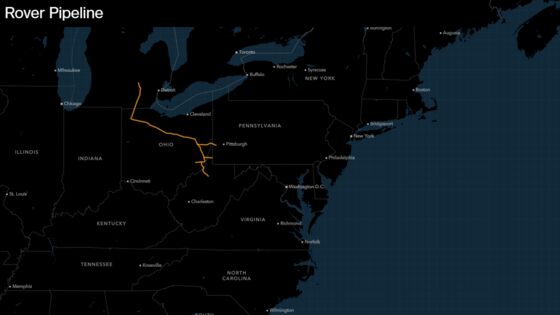 The interest offers midstream companies both an option to lessen debt and the opportunity to grow their cash flow, Jorgensen said.
Some believe that down the line, private equity firms will find ample buyers for their midstream assets as the early-stage costs involved in getting a pipeline approved and built dissipate. Traditional private equity firms tend to hold onto their investments for around 10 years, while infrastructure-focused private equity funds may keep them a few years longer. A few funds, such as Blackstone's debut infrastructure fund, have permanent capital, with no pressure to sell.
"If you have good assets, in good areas, with good customers, with good contracts, with good growth potential, I think there's a lot of interest in those assets," said Glenn Jacobson, a partner at Trilantic Capital Partners North America.
But for more disadvantaged assets, some analysts see the re-sale effort being a bit trickier, given the goal to outstrip the higher premiums paid.
"One would think that, eventually, private equity sells out of the space, or at least wants to sell some of those assets," said John Cusick, a portfolio manager at Miller Howard Investments Inc. who specializes in the midstream sector. "What do they do with these assets? That's a fascinating question that I don't know if anybody has an answer for."