Pot-Stock Frenzy Stokes Canopy Growth Shares, Options Volume
(Bloomberg) -- Investors are looking downright giddy for Canopy Growth Corp.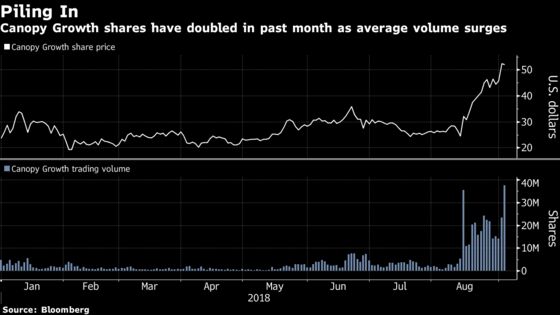 The shares have rallied more than 114 percent since Constellation Brands Inc., the maker of Corona beer, said it will buy a 30 percent stake in the medical-marijuana producer for $4.7 billion on Aug. 15. Average daily volume has skyrocketed to more than 20 million shares, up from an average of 2.6 million shares in the one month prior.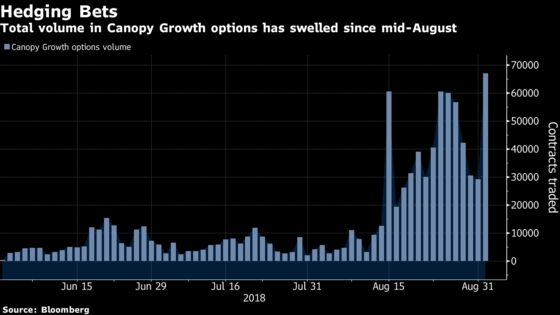 Options investors have started to participate as well with average daily volume jumping to about 42,000 contracts a day, a sixfold increase over the the daily average in the month prior to the announcement.
Other marijuana stocks have followed suit. Cronos Group has rallied 120 percent since the deal and average daily volume has increased to more than 24 times the average in the month prior to the deal, while options volume spiked to 19 times. Recently-listed Tilray Inc. has also participated, rallying more than 200 percent since the Constellation Brands deal with average share volumes increasing almost three-fold