This New Wood-Based Straw Won't Get Soggy
(Bloomberg) -- Straws have taken a lot of heat in the battle against plastic, with several countries going as far as banning their use to help clean up oceans. But so far there have been few good substitutes.
Sulapac Oy, a Finnish maker of wood-based alternatives to plastic, says it has the answer. It has teamed up with Stora Enso Oyj, a paper and packaging industry giant, to bring to market renewable plastic-free straws at a price point equal to paper ones. While the straws are intended to be discarded after use, they last for several hours without getting soggy like paper-based alternatives.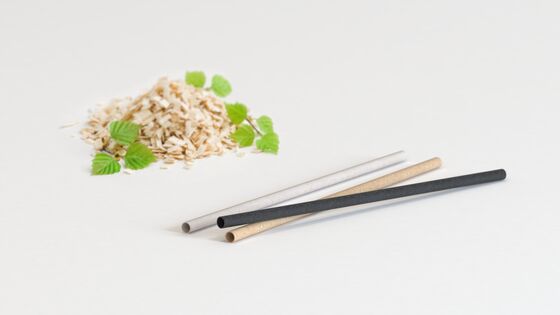 Its first customers include Finnair Oyj's lounges at the Helsinki airport, food-delivery platform Wolt Enterprises Oy and the alcoholic beverage distributor Altia Oyj, the company said on Wednesday. Consumers in Europe will be able to buy the straws directly starting next month.
The main components are wood as well as plant-based binders and the straws are designed to be fully biodegradable in different environments without leaving behind microplastics.
"If the straw accidentally ends up in the ocean, it acts like a birch leaf," said Suvi Haimi, chief executive officer and co-founder of Sulapac. It "doesn't harm the ecosystem."
The material invented by Sulapac can also be used for other things like packaging for cosmetics without investment in new machinery.
Sulapac raised 15 million euros ($16.6 million) in a fully subscribed funding round from Chanel Inc., Mousse Partners Ltd, Sky Ocean Ventures LP, Bonnier Ventures, and Lifeline Ventures, the company said on Wednesday. A group of private investors also participated.