Philippine Stocks Just Had Their Best Rally in Two Years
(Bloomberg) -- They're still among the world's biggest losers of the year, but Philippine shares have been giving their owners some nice returns in the past four days.
The benchmark Philippine Stock Exchange Index rallied more than 6 percent in the period, including a 2.6 percent jump on Monday that took it above 7,270, a seven-week high. That's all thanks to confidence that the recent slide in oil prices will help cool inflation and sustain earnings growth.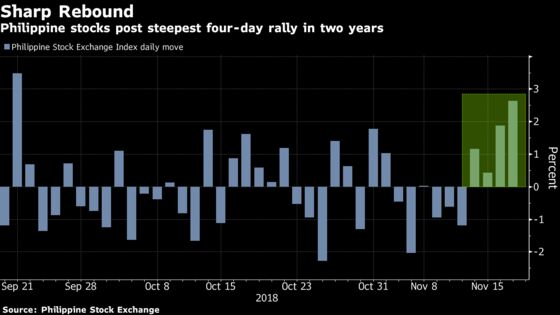 Foreign investors remain skeptical, though. They've pulled money from the nation's stock funds for an eight straight day, taking the total withdrawals to $1.2 billion for the year. The peso strengthened against the U.S. dollar for a fifth day.