Philippine Bourse CEO Hopeful Short Selling Will Start This Year
(Bloomberg) -- The Philippine Stock Exchange remains optimistic that corporate and tax regulators will resolve issues on borrowing and lending of securities this year, allowing the bourse to initiate short selling in 2021.
"I don't want to say it's 2022," Chief Executive Officer Ramon Monzon said in a Bloomberg Television interview on Thursday. "I have been regularly in touch with our regulators. I practically talk to them every week. And I get assurances that it will be prioritized."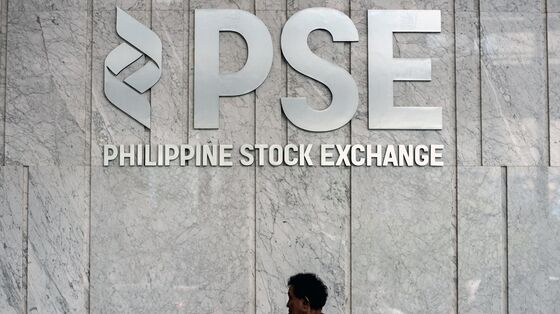 Short selling would help attract foreign funds, giving overseas investors a way to hedge their portfolios instead of withdrawing money when market sentiment is negative, Monzon said.
Foreign funds have been dumping Philippine equities for 20 straight months through June, their longest stretch of withdrawals on record, as the pandemic and a slow vaccine rollout further weakened overseas investors' appetite for the nation's stocks.
Monzon said the Securities and Exchange Commission needs to accredit the Philippine depository trust as a security lending and borrowing entity and approve the offshore collateral request of foreign investors to clear the way for short selling. Separately, the tax bureau must okay the acceptance of a global master-lending securities agreement, he said.
A plan to introduce short selling in 2019 following the SEC's approval of guidelines in June 2018 was postponed as the bourse still had to fulfill certain requirements.
Investors are closely watching the pace of vaccinations, which could boost market confidence should inoculations pick up
Next year, the bourse seeks to start implementing a policy to raise the minimum public float to 25% and will give companies three years to comply before they get delisted. There are as many as 30 companies that don't meet the 25% float requirement
Share sales could reach between $2.6 billion to $2.8 billion in the second half 2021, compared with the $2.5 billion raised in the first half. The projection doesn't include the maiden offering of the national grid operator
The exchange plans to increase the number of sectoral indexes from six to eight, with additional gauges for consumer firms and for technology companies. It aims to introduce an ESG index in 2021