PGIM's Peters Would Be 'Shocked' to See Yields Jump After Taper
(Bloomberg) -- If bond yields haven't spiked yet after all the talk of Federal Reserve tapering and inflation, it's unlikely they will jump anytime soon, according to PGIM Fixed Income's Gregory Peters.
"Longer term, we see an environment where yields will remain low. I struggle with the narrative that yields are going to jump post-Fed taper, post-economic activity that is off the charts, peak inflation," Peters, the firm's head of multi-sector and strategy, said in an interview Tuesday on Bloomberg TV's Surveillance. "All those sorts of things are in the rear view. I'd be shocked to see it happen after the fact."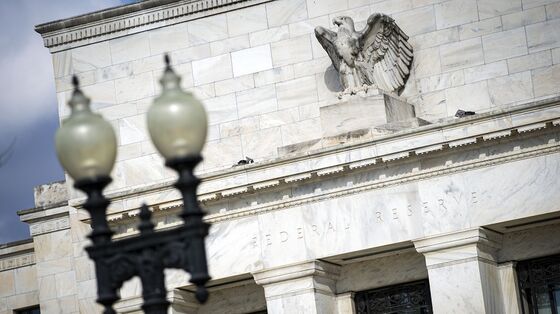 Even with 10-year yields near historic lows, the huge amount of liquidity in markets is drawing money to financial assets. An anticipated reduction in securities sales by the U.S. Treasury will help keep bond rates low, as will continued buying by overseas investors, he said.
"The fact that you're going to see a decline in Treasury supply next year and several years after is highly supportive," Peters said. "The fact that you are seeing so much foreign investment into the U.S., into the bond market, is also supportive. The support for U.S. Treasuries, U.S. assets, will be quite strong, which is why I think the dollar will continue to do well."
That's good news for stocks too. "We are in a symbiotic relationship where low yields allow equities to outperform," Peters said. "A low, stable yield environment is broadly supportive of growth, probably supportive of earnings, and should be broadly supportive of risk assets."
PGIM Fixed Income is part of PGIM, the global investment management business of Prudential Financial Inc.