Interactive Brokers Chair Says Firm Imposed Curbs to Protect Market Integrity
(Bloomberg) -- Thomas Peterffy, the billionaire chairman of Interactive Brokers Group Inc., said his firm imposed restrictions on trading of certain stocks and options to protect the integrity of the markets.
"Simply put, we are worried about the integrity of the marketplace and the system," Peterffy said Thursday in an interview with Bloomberg Television, after his firm and others curtailed certain trades in GameStop Corp. and AMC Entertainment Holdings Inc., among others.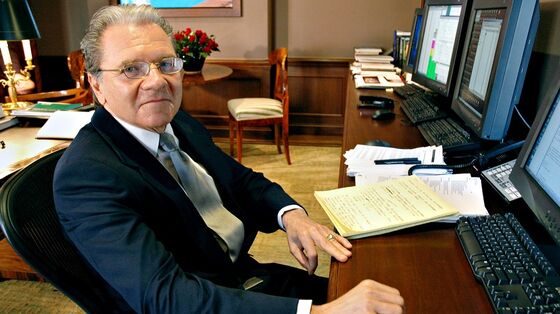 Peterffy, 76, said his firm took the actions on its own, even though it had heard from the Financial Industry Regulatory Authority. Interactive Brokers closed thousands of positions and had about 27,000 customers with GameStop holdings as of Wednesday, he said in a subsequent interview with Bloomberg Radio.
Interactive Brokers increased margin requirements to 100% for long stock positions and 300% for shorts "until further notice," the Greenwich, Connecticut-based company said in a statement earlier Thursday. It also limited options trading on several stocks to liquidation only, citing "extraordinary volatility in the markets."
Interactive Brokers had about 1.1 million accounts at year-end, a 56% increase from a year earlier. Total daily average revenue trades were 2.11 million in the fourth quarter, a 165% increase from the same period in 2019.