Pershing's Ackman to Unveil New Idea at Grant's Conference
(Bloomberg) -- Pershing Square's Bill Ackman plans to unveil a new idea at Grant's Interest Rate Observer fall conference in New York later today, his first new stake since a Lowe's Cos. holding was disclosed in May.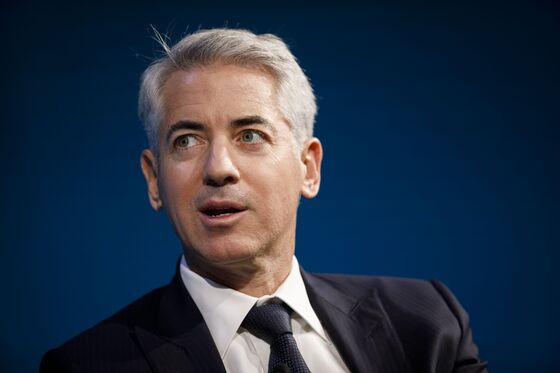 Ackman in August on his hedge fund's results conference call said he has a new undisclosed position that accounts for about 10 percent of his portfolio. Lowe's has climbed 28% since the Wall Street Journal reported May 23 that Ackman took a position in the home-building retailer, including a 10% increase the day the story was published.
Ackman also took a stake in United Technologies Corp. earlier this year, pushing for the conglomerate to break into three parts. Shares have risen 4.2 percent since CNBC first reported the stake in late February.
Other speakers at Grant's Fall 2018 Conference include Stanley Druckenmiller, Strategas Research Chief Investment Strategist Jason DeSena Trennert and Bianco Research's Jim Bianco. The conference, being held at the Plaza Hotel in New York City, runs from 8:50am to 5pm.