The Woman Behind Dr. Martens Renaissance Is Retiring
(Bloomberg) -- Cheryl Potter, partner and co-head of consumer at Permira, will retire at the end of the year after two decades at the firm.
Her co-head, Dipan Patel, will take over coverage of the consumer sector, Potter said in an interview. When Potter, 49, leaves, the London-based private equity firm will have one female partner out of 28, though it has a target for 50 percent of new hires to be women.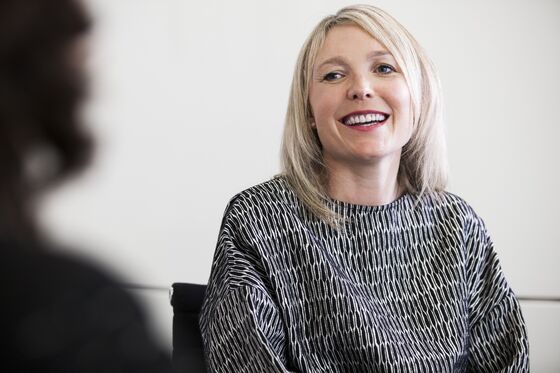 Women held just six percent of senior roles at private equity firms in Europe, according to data from the British Venture Capital Association and Level 20, an organization working on increasing that number to 20 percent. Potter serves on Level 20's advisory council.
"Being the only female in the room can be quite isolating so getting more women in the industry is a good thing," Potter said. As an industry, private equity has to be about driving performance and "diverse teams drive better decision making," she said.
Potter joined the firm in 1999 and led her first deal in 2001 when Permira acquired Homebase Group Ltd. She said she was most proud of how the firm turned around iconic British boot brand Dr. Martens after she championed its 2014 acquisition. Under Permira, the company ousted its chief executive officer, opened new stores, expanded its online presence and launched new ranges.
Dr. Martens may be ready for an initial public offering in the next 24 months, a person familiar with the matter said. Permira declined to comment on plans for the company.
Her most difficult deal was U.K. gaming company Gala Coral Group Ltd. After her team convinced the firm to invest 200 million pounds ($260 million) in 2005, the company's revenue was hit by a ban on indoor smoking and higher taxes on gaming machines. By 2010, the company was taken over by its creditors.
She told the Permira board about four years ago that she planned to retire by 50, "at a time in my life where I can still do other things and enjoy them."
Not that she'll be sitting on the beach. The biochemistry graduate said she plans to stay on the board of at least one of the businesses she oversees at Permira and will continue her work with Level 20 and the Prince's Trust charity, Women Supporting Women. Beginning in April, she'll chair the BVCA.
"Cheryl's been an integral part of the firm for 20 years and a standard bearer for our diversity agenda," Permira's managing partners, Kurt Bjorklund and Tom Lister, said in a statement. "We'll miss her greatly, but are very pleased that we'll continue to work with her through some of the portfolio companies where she will continue to add value, and also that she will continue to be a great champion of diversity in our industry."
Permira has a history of appointing women to partner roles. Previous partners have included Veronica Eng, who led the firm's Asian business Sonja Terraneo, who was global head of industrials and Evelyn Ehlert, who was based in Frankfurt.
Permira, which has its main offices in London and New York, has raised 33 billion euros ($37.5 billion) and is currently investing 7.5 billion euros in sectors including consumer, health care, financial services, industrials and technology.