Papa John's Plots Path Back to Pizza After Months of Turmoil
(Bloomberg) -- Papa John's International Inc., the beleaguered pizza maker that just landed a $200 million cash infusion from activist hedge fund Starboard Value LP, says its food is a step above the competition. But it'll take time convincing consumers after a turbulent year for the chain.
While newly appointed chairman Jeff Smith, also the CEO of Starboard, says the company already has the goods, the changes won't happen overnight.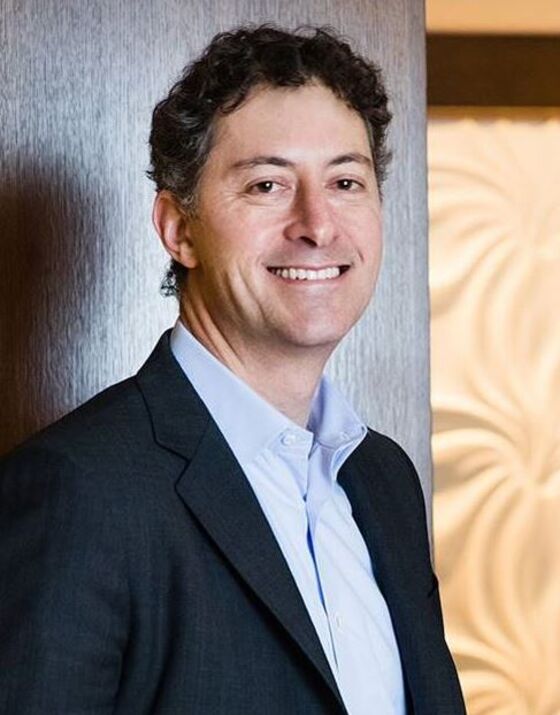 "I will tell you that this is not going to be a quick fix," Smith said in an interview Monday. "We are going to be doing the right things for the company for the long term. There's no short cut."
Papa John's is planning new ads and marketing to start in the next 30 to 45 days to help reverse a sales slump that has hampered the company for more than a year. The company really took a dive last summer after founder John Schnatter used a racial slur on a conference call. Schnatter had been deeply ingrained in the marketing of Papa John's, including starring in ads for a lucrative sponsorship deal with the National Football League, which has since been terminated.
"We already have the better ingredients, better quality pizza in the marketplace," Smith said. "We need to refocus and make sure that is appreciated. That's some of the messaging you'll see coming out."
The investment from Starboard offered a glimmer of hope to the embattled Papa John's stock. The shares rose as much as 13 percent Monday to $43.60, the biggest intraday increase since July. They had slumped 40 percent in the past year through last week.
Schnatter, Papa John's former CEO and chairman, still holds a seat on the board and owns roughly 32 percent of the company, according to data compiled by Bloomberg, which may complicate the transition. He said in a regulatory filing Monday he had offered an alternative financing arrangement that was rejected by the board.
Steve Ritchie, Papa John's chief executive officer, said he believed Starboard's investment was the best way to move forward and would let the company "turn the page" on all the turmoil it has faced in recent months. He said the marketing has already become focused on the product rather than its founder.
"It's a new day at Papa John's," Ritchie said in an interview Monday. "The more focus I can put on pizza and people, the business advances, and John as a shareholder obviously will share some of those benefits."
Ritchie said he was a strong supporter of the decision to appoint Smith as chairman.
"He has a proven track record with these other brands," he said. "Ultimately that's in the best interest of what it's going to move the brand forward. It's going to take some bold, courageous actions."
In 2014, Starboard won 12 seats on the board of Darden Restaurants Inc., the parent of Olive Garden, and helped lead a turnaround at the restaurant chain as its chairman. Those efforts included the appointment of a new CEO and the spin off of its real estate portfolio.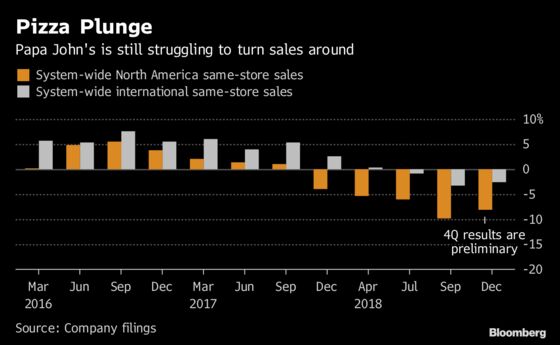 Enticing wary customers with new advertisements won't be so simple for Papa John's restaurants, which are largely owned and operated by franchisees. Same-store sales tumbled 8.3 percent last quarter in North America, as competitors try to steal share. Domino's Pizza Inc. is ramping up store growth and continues to churn out sales gains across the U.S., while Pizza Hut has been staging a comeback with beer delivery and a new line of $5 fare.
Papa John's meanwhile is hoping its "Better Ingredients, Better Pizza" tagline will lure Americans. In 2016, the brand said it had eliminated artificial flavors and fake colors from all of its food. The next year, it introduced a gluten-free crust.