Ousted WPP Boss Sorrell Is Out for 'Revenge' With New Venture
(Bloomberg) -- Advertising mogul Martin Sorrell is out for revenge against his former employer.
After resigning from the world's largest advertising group WPP Plc in April following allegations of misconduct, Sorrell said his new venture S4 Capital Plc intends to challenge the company he founded three decades ago.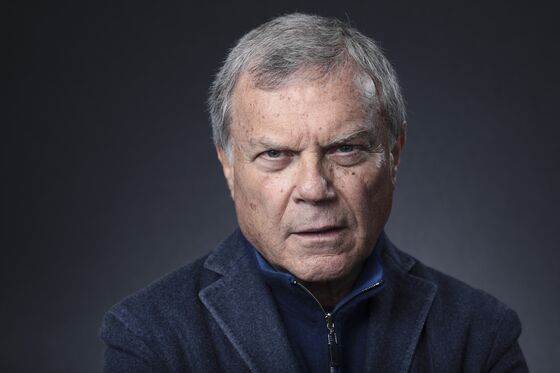 "The best form of revenge would be building a significant and successful new-era, new-format, new-approach agency," Sorrell said at a Campaign magazine breakfast event in London, after criticizing WPP's handling of the misconduct probe that led to his resignation. "I want to build the best."
Sorrell has already beaten off WPP in an auction of Dutch digital agency MediaMonks, and S4 is planning further deals. There's a ways to go before he can claim victory: MediaMonks had revenue of 76 million euros ($85 million) in 2017, compared with $20 billion at WPP.
He'd previously sought to play down any potential rivalry, describing S4 as a relative "peanut." He still owns 1.5 percent of WPP and is a top-10 shareholder, according to data compiled by Bloomberg.
Sorrell has denied the misconduct allegations and questioned strategic decisions at WPP since he left. On Thursday, he criticized Read's move to consolidate WPP's health-care agencies with its larger brands. "That made no sense to me," he said.
For many years, Sorrell was the highest-paid CEO in Britain's FTSE 100 index of leading companies.
WPP has lost half of its market value since March 2017, hit by a slowdown in spending from major clients like Procter & Gamble Co. and weakness in North America, its biggest region for sales. Read has said the company was too slow to react to the changing demands of clients and is seeking to effect a turnaround.
"It looks like a long-term job," Sorrell said, when asked about the challenge of reviving WPP's fortunes.