One of Sweden's Biggest Investors Starts ESG Pressure Campaign
(Bloomberg) -- Alecta, a Swedish pension fund with about $110 billion under management, wants to take active investing to a new level to force the companies it owns to be more ethical.
Carina Silberg, who runs a newly merged corporate governance and sustainability unit at Alecta, says her team is bringing in reams of data to figure out exactly what portfolio companies are doing when it comes to environmental, social and governance standards.
If "large gaps" are identified, "targeted action" follows, she said in an interview in Stockholm. The idea is to instruct companies and bring about change, according to Silberg.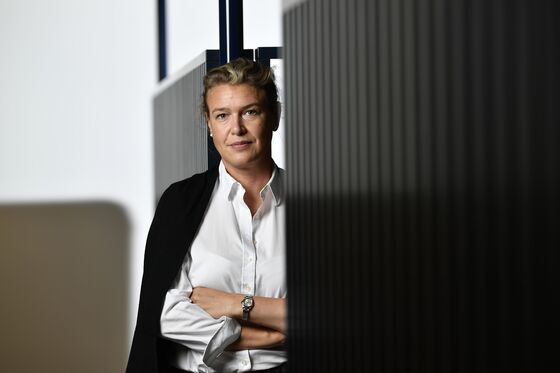 Alecta says the merger of the two teams will make it more synchronized with the other parts of the business, while introducing a more proactive grip on the roughly 100 companies in its portfolio. Historically, the pension fund says it's been more reactive concerning ESG matters.
But challenges remain, and accurate climate data is proving "one of the biggest issues" for Alecta, a company spokesman said in emailed comments. Its analysis of Scope 3 emissions -- those produced by a customer's customers and suppliers -- has shown third-party estimates often underestimate a company's self-reported data, "by as much as a factor of 20 in one case."
This month, Alecta plans to dramatically increase the audience that receives its report on how portfolio companies are doing when it comes to ESG, Silberg said.
The Swedish pension firm will for the first time do a live online broadcast of its yearly ownership report, inviting companies' investor relations staff and sustainability heads, for example.
Silberg says more people "need to get these signals from us as owners, so it's not just a strategic boardroom discussion. We want people in an operational level to know what we as owners expect, and also be a support for them in their work."