Oil Traders Staying Away From Market With Prices Going Nowhere
It may be tricky to go on vacation at the moment, but it still beats trading oil.
In the first week of July, volumes for the Brent global crude benchmark have fallen by a third as traders shun a market that's been moving sideways for weeks. The number of contracts changing hands has fallen by 32% versus the average in June, and is down almost two-thirds from when prices were collapsing in March.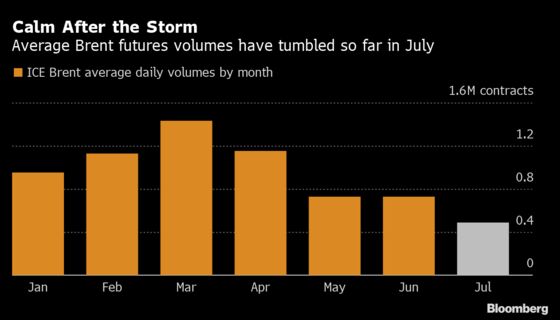 It's a stark contrast with March and April, which saw frenzied trading of both major oil benchmarks as West Texas Intermediate crashed below zero for the first time on record. Though huge output cuts from OPEC and its allies have since helped re-balance the market, prices have stalled as coronavirus cases continue to spread across the globe. The cooling has hit market volatility, which is now at its lowest level since February.
"We have come to a natural pause," said Harry Tchilinguirian, head of commodities strategy at BNP Paribas. With lower volumes and volatility, traders are waiting for further signs that demand will recover or be hampered by the outbreak, he said.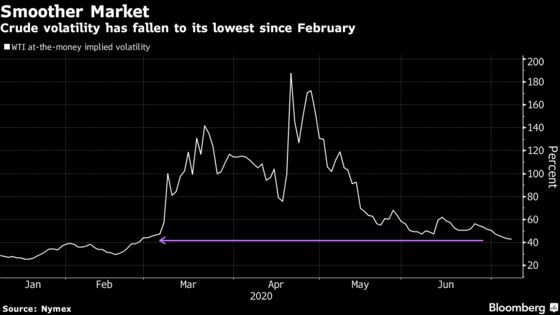 So far in July, prices have traded in a range of less than $3. It's unlikely, but if Brent were to stay in that range for the rest of the month, it would be the smallest monthly band since 2004, according to an analysis of ICE Futures Europe data. The lower volumes also come at a time when holdings of U.S. crude futures have plunged sharply.