New Oil Search Boss Faces Papua New Guinea Test After Botten Era
(Bloomberg) -- A leadership change at Oil Search Ltd. comes at one of the most challenging times for the energy producer's work in Papua New Guinea, the gas-rich Pacific nation key to the company's future.
Peter Botten, who will step down in February after 25 years at the company, nurtured connections with the government and landowners, as well as partner Exxon Mobil Corp., to tap oil and gas resources of the remote highlands. Though that's made the country one of the world's biggest natural gas exporters, it hasn't brought the financial windfall the nation expected, sparking tensions his successor, Keiran Wulff, 55, must soothe in order to move forward a plan to double output.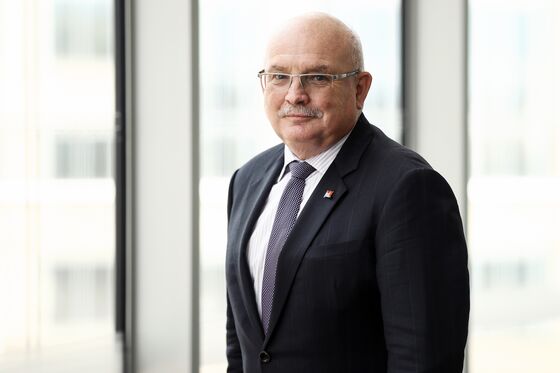 Botten, 64, managed relationships that helped pave the way for the $19 billion Exxon-led PNG LNG project, which started in 2014. Now a fresh $13 billion liquefied natural gas venture -- jointly developed by Exxon and France's Total SA, with Oil Search as a junior partner -- is being delayed by the new government's drive to get richer resource deals.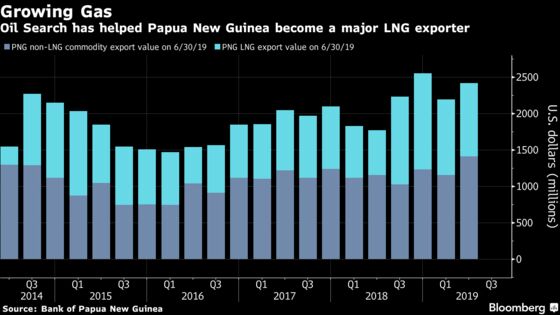 "His departure presents risks to the company's internal functioning, alongside political and market engagement, at a delicate point in Oil Search's growth trajectory," said Saul Kavonic, energy analyst at Credit Suisse Group AG.
The company fell as much as 2.6% in Sydney on Tuesday before paring gains to close down 1.8%. The benchmark S&P/ASX 200 Index added 0.8%.
Wulff, the current head of Alaska operations, worked for Oil Search from 1993 to 2008 then re-joined the company in 2015. He will succeed Botten on Feb. 25, the company said Tuesday. Trained as a geologist and with more than 30 years experience, Wulff has worked in several roles, including chief operating officer. He had been touted as a contender since Oil Search announced in May it was planning for a succession.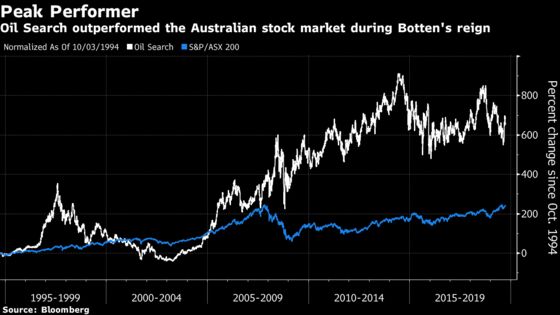 Replacing an executive with Botten's experience is difficult, said RBC Capital Markets analyst Ben Wilson, but Oil Search has appointed the best possible candidate. As well, the political change in Papua New Guinea may offer him an advantage as something of a blank canvas.
"If there is to be a good time to come in and succeed Botten, in respect to forging those relationships, then now is as good a time as any," he said.
Wulff said Botten would stay involved in progressing the LNG expansion in PNG, while Exxon and Total would lead discussions with the government in Port Moresby.
"We'll be following that with interest," Wulff said in a Bloomberg TV interview Tuesday. "And we'll be playing the role of mediating and being in the middle of it between all parties."
Botten, who will officially retire from the company Aug. 25, has been a strong advocate for development in impoverished PNG. He was awarded in January the Companion of the Order of Australia for his work on social programs in the country. However, critics including the World Bank have said PNG has derived little economic benefit from the existing Exxon-led project.
Also in Wulff's in-tray will be a deal to sell around a 15% stake in the group's Pikka prospect in Alaska. Oil Search will begin a sale process in November, which it hopes to wrap up by the middle of 2020 ahead of first production in 2022.
"Oil Search has played a pivotal role in expanding oil production in PNG and in developing the world class PNG LNG project," Botten said in the statement Tuesday. "We have also built a portfolio of outstanding growth projects, that are now maturing to development decisions."