Oaktree Capital's Marks Doesn't See U.S. Recession Coming Soon
(Bloomberg) -- Now is the time to adopt a cautious investment strategy as the market cycle ages, though there aren't signs of an impending U.S. recession, according to Oaktree Capital Group LLC's Howard Marks.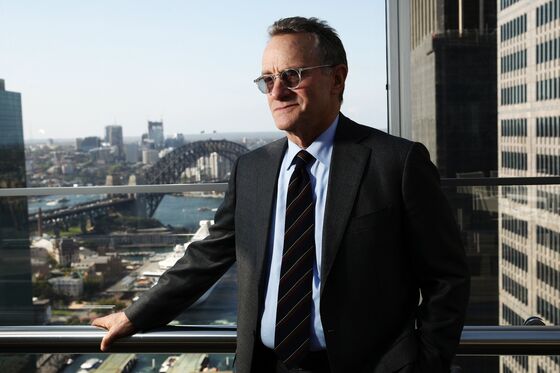 The world's largest economy is still doing "very well," Marks, chairman and co-founder of one of the world's largest alternative and distressed investment firms, told Bloomberg TV in Sydney on Monday. Despite a lack of bargains in many markets, strategies should focus on remaining invested and position defensively, without piling into cash, he said.
As the Federal Reserve grapples with finely balancing the economy whilst winding down its ultra-loose stimulus policies, investors are fretting about how and when the U.S. expansion will end. A recent study by JPMorgan Chase & Co. indicated the U.S. economy has a greater than 50-50 chance of tipping into a recession in the next two years.
"Our economy is still doing very well," said Marks. "In a few months it will become the longest recovery in history. I don't believe there are signs of recession anytime soon."
Marks has warned his investors previously that debt is likely to be "ground zero" in the next financial crisis, with too much money on the hunt for too few deals. The leveraged loan market, which has overtaken high-yield bonds as the go-to-financing source for speculative grade companies, is a particular source of concern for both Marks and central bankers.
The billionaire investor said it's impossible to predict how long the economic expansion and the bull run in U.S. stocks will last, though he believes the market is in the tail end of a cycle.
"Nothing is cheap in our markets and most things are between the high side of fair or the beginning of rich," he said. However, there are no risks comparable in scale to those on the eve of the financial crisis, he said.
Right now, holding a defensive positioning, while not bailing out of investments completely, is the best approach, he suggested. "We are endeavoring to be fully invested, but we are doing it with caution," Marks said. "We are not going to cash."
Marks co-founded Los Angeles-based Oaktree in 1995. The firm had $122 billion in assets under management as of June 30.