Norway Could Make History With First Female Central Bank Chief
(Bloomberg) -- Norway came one step closer to appointing its first female central bank chief after Oystein Olsen's announcement that he'll step down from the role in February. 
His early exit puts Deputy Governor Ida Wolden Bache in pole position to succeed him running monetary policy in the richest Nordic economy, according to Nordea Bank economist Dane Cekov and JPMorgan analyst Morten Lund. The finance ministry said it is starting a process to replace Olsen, with a goal of appointing a new chief in early 2022.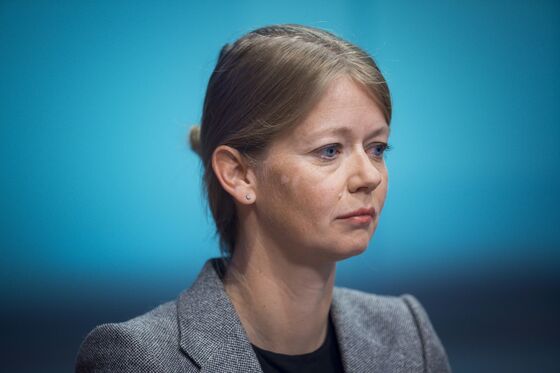 A female successor would make Norway stand out in a continent where the male grip on top monetary jobs remains steadfast. No national euro-zone governor is currently a woman, highlighting how European Central Bank President Christine Lagarde's selection remains one of the only examples of governments in the region breaking the mold. 
The U.K.'s record is even worse: the Bank of England is set to notch up 333 years of male leadership when Governor Andrew Bailey finishes his term. Within Europe as a whole, only four countries have female governors: Russia, Serbia, North Macedonia and San Marino.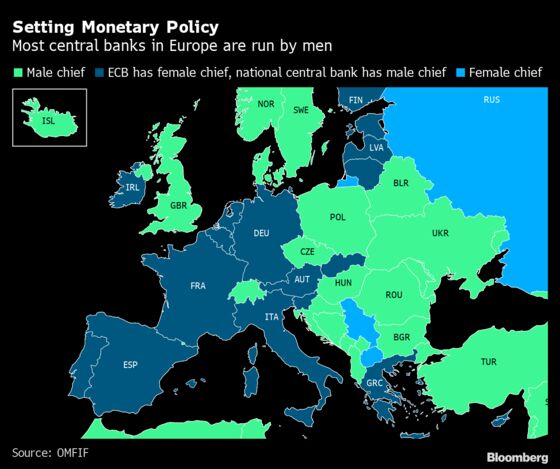 Wolden Bache, born in 1973, has a PhD from Oslo University, and has held various posts at the central bank since 2013. She has served as deputy governor in charge of central banking operations since April 2020, while also being the member of Denmark's Systemic Risk Council since 2017.
Her appointment would continue Norway's long history of picking insiders for top jobs at the central bank. Olsen was plucked from the statistics agency, while he had earlier worked at the finance ministry.
"There is a time for everything," Olsen, who turns 70 in January, said in a statement. "This is a natural time to round off a long professional career. I have decided to remain in my post to the end of February next year and finish off with my 12th annual address."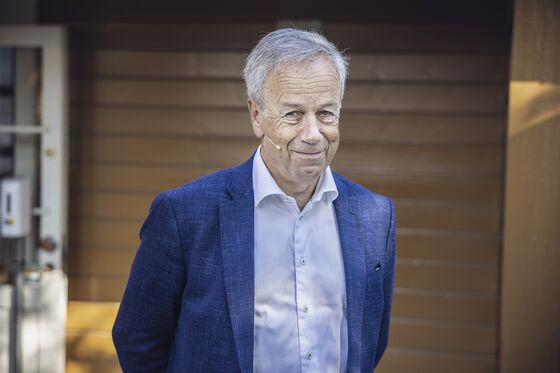 Olsen, who became governor of the Norges Bank in January 2011, is now serving his second six-year term that was expected to run until January 2023.
The Oslo-based institution has been one of the most hawkish among developed economies, and is on course to start tightening borrowing costs next month as the oil-rich nation undergoes a consumption-driven recovery.
"It should not lead to changes in Norges Bank's monetary policy," Nordea's Cekov said. The "monetary policy committee has a consensus-based decision process."
The krone was little changed at 10.3763 against the euro.
Norway has weathered the pandemic better than many peers, aided by the fiscal power of its $1.4 trillion sovereign wealth fund, the world's biggest. That's helped Olsen to steer clear of unconventional measures such as negative interest rates or asset purchases used by many of his counterparts, like policy makers at the ECB and Sweden's Riksbank.