Neuberger Has Asked Staff to Return in September, CEO Says
(Bloomberg) -- Neuberger Berman Group employees have been asked to return to the office in September yet they will still be allowed some flexibility to work remotely, Chief Executive Officer George Walker said.
The New York-based firm "asked folks to find a way to start to reconnect with the office," Walker said in a Bloomberg Television interview on Wednesday. "That can be team meetings, that can be coming in a day a week. And we're starting to see that as more folks come back in," he said.
"Work from home has worked really well," he said. "Our performance has never been better, our flows have never been better. But there's going to be a new normal that's in between, and that's going to be trickier than people realize."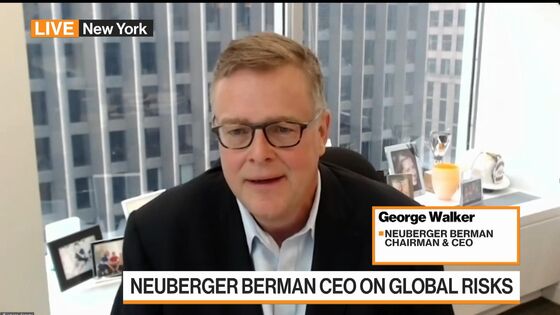 Neuberger is not mandating that returning workers obtain vaccinations, just that they have been tested for Covid-19, he said.
The company manages $429 billion for institutions, advisers and individual investors.