Nestle Adds Plant-Based Sausages to Menu Amid Faux Meat Race
(Bloomberg) -- Nestle SA is introducing faux sausages to its meat-substitute lineup as competition for imitation meat spreads beyond burgers.
The KitKat maker will start selling a pea protein-based sausage in the U.S. and a soy-based version in Europe this spring, the company said.
The Swiss food giant joins rivals Impossible Foods Inc. and Beyond Meat Inc. in a race to offer plant-based meat alternatives after demand for vegan burgers exploded.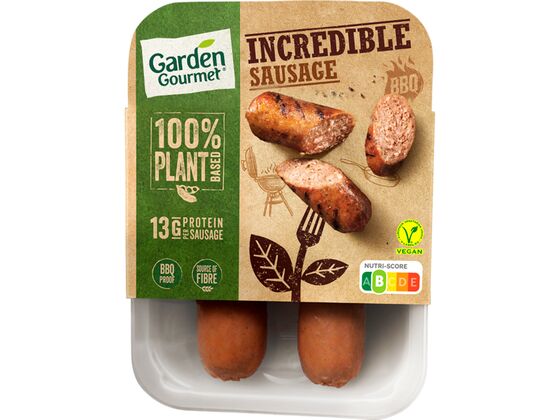 "The burger was what you would call in the tech industry the killer app -- it got the whole plant-based trend running," Chief Executive Officer Mark Schneider said at a media event in Zurich on Thursday. "But it's not enough to just have a burger."
Nestle is also developing plant-based tuna for its first fish substitute, Chief Technology Officer Stefan Palzer said. The tuna product could be added to pizza, sushi or served as a patty, he added.
The company already has a range of meat alternatives on the market, including grounds, nuggets and schnitzels. Grounds could be a bigger opportunity than burgers in Europe, Schneider said.
While Impossible Foods and Beyond Meat's products got picked up by restaurants and fast-food chains like Burger King and racing-driver Lewis Hamilton's new Neat Burger chain, Nestle's tie-up with McDonald's is so far limited to Germany. But the Swiss food giant has the advantage of a vast distribution network, which means it can easily roll out new products across supermarkets.
"There's an overall opportunity in both in-home and out-of-home, and we're committed to playing ball," Schneider said. "In this space, we play to win."