Natixis Boss Bets Billions on His Luck Turning With Buyout Deal
(Bloomberg) -- Laurent Mignon is getting his way.
The chief executive officer of French banking giant BPCE on Friday launched an offer to take its unit Natixis private, a move that will fold one of Europe's most risk-hungry equity-derivatives shops into a group of staid mutual banks. And it will allow Mignon to fix the investment bank he once ran, far from the prying eyes of markets.
The 57-year-old, who rose to the top job at BPCE in 2018, is grabbing Natixis after its worst year in more than a decade from derivative bets gone wrong during the pandemic-induced market rout. But with a rock-solid deposit base to fund growth and no stockholders to whinge about any stumbles, Mignon will have few checks on his aspirations, especially as he says his plans "will not lack in ambition for Natixis."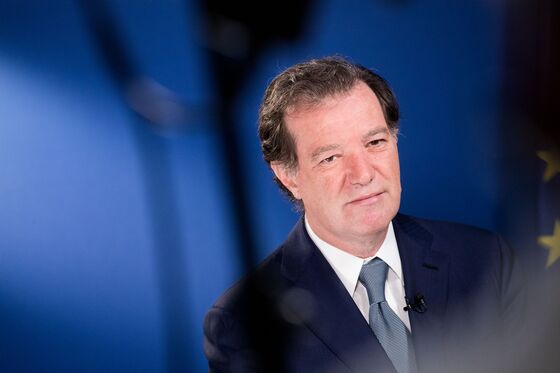 "Our thought process is to broaden the scope of risks to have a better diversification of our approach," he said in an interview. "Natixis has not taken more risks -- it was more concentrated on a few sectors. It so happens that during the crisis, these sectors were the most hit. It's just bad luck."
Not everyone at the top of the mutual banks that own BPCE was on board with Mignon's plan for Natixis when on a warm July day last year he gathered about 60 of them at the 1930 art deco Maison de la Mutualite building in the heart of Paris to tell them about it, people familiar with the matter said. With the pandemic hitting their core lending businesses hard, some wondered why Mignon was throwing 3.7 billion euros ($4.5 billion) of their capital to buy out Natixis's other shareholders, the people said, declining to be identified because the meeting was private.
Those doubts didn't stop Mignon from pushing the deal through, even as the trading boom that has lifted investment bank rivals may be about to fade. After Natixis's recent run as one of the worst-performing major financial firms in Europe, he's made the case that the bank is better off in-house.
"The activities of Natixis, and the investment banking ones in particular, will have a more suitable setting to develop within BPCE than on the stock market," he said.
With the offer for the 29% of Natixis that BPCE doesn't already own, Mignon will be absorbing the investment bank into one of the most opaque financial structures in Europe. The 29 cooperative banks under the BPCE umbrella, which are owned by nine million French member clients called "sociétaires," in turn control the parent company, making its governance hard to decipher.
"French mutual banks remind me of a snake swallowing its tail," said Peter Hahn, Emeritus Professor of Banking & Finance at the London Institute of Banking & Finance. "Who owns who at the end of the day? It's not the clearest ownership structure."
In 2020, BPCE had 22.5 billion euros in revenue, more than 100,000 employees and over 8,000 branches that are the backbones of communities across France. Often headed by prominent personalities in small towns, the mutual banks provide business loans, insurance and other financial services, far removed from the esoteric, international investment banking activities of Natixis.
Still, Natixis could potentially benefit from its new situation and grow the balance sheet of its investment bank, said Jon Peace, head of European bank research at Credit Suisse.
"There has always been some tension in terms of how much Natixis could spend for its growth as investors mainly bought its shares for the promise of a significant dividend," he said. "As a private entity, the bank will be able to spend as much as it wants for acquisitions. Natixis will have more resources at its fingertips as French mutual banks struggle to spend the excess capital they accumulate."
With outside shareholders no longer in the picture, what Mignon does with the funds available to Natixis may not always be clear. Mignon, who was the CEO of Natixis for almost a decade before heading BPCE, took the investment bank where others feared to go, raking in big rewards for a while. On his watch, Natixis made some of its hairiest bets.
Taking the helm at Natixis in 2009, when the subprime crisis left it with the biggest losses of any French bank, Mignon -- a graduate of the elite French business school HEC and the Stanford Executive Program -- didn't wait long before diving into increasingly exotic deals. Under him, the bank based its growth on aggressive risk-taking, with the markets unit focusing on structured products and its agile asset management business affiliates remaining autonomous in their investment strategy.
Natixis sold so-called autocallables and equity-linked securities -- enticingly named "Flash Lizard" and "Cobra" -- to middle-aged savers in South Korea. The bank also pushed into U.S. collateralized loan obligations and complex securities financing businesses. H2O Asset Management, a fund founded in July 2010 and majority owned by Natixis, was a huge driver of profits.
"Mignon managed to turn Natixis into a bank that delivered good profitability and large payouts for several years," said Matthew Clark, Equities Analyst for Mediobanca. "The flip side is that this seems to have been achieved by taking on more risks than other banks were willing to take."
By 2018 things began unraveling. Natixis lost hundreds of millions of euros on autocallables in South Korea. It lost more on equity derivatives during the pandemic in 2020. H2O's investments in thinly traded securities triggered outflows of billions of euros in a matter of weeks in 2019, and the bank is now working on completing the sale of its stake in the fund.
"Natixis has faced a series of incidents which set investors' teeth on edge and shone a light on failures in the bank's compliance and risk management policies," said Jerome Legras, managing partner and head of research at Axiom Alternative Investments.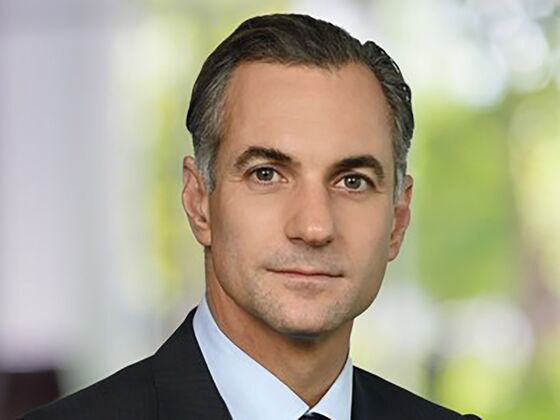 Mignon's successor at Natixis, Francois Riahi, struggled to cut losses before he was ousted. Riahi's successor, Nicolas Namias, is now cutting back on some of the riskiest deals before he and his mentor, Mignon, can rebuild the investment bank anew.
Many of the mutual banks under the BPCE umbrella are pleased with the current de-risking at Natixis. While they've been glad to have an investment arm that keeps clients from going to rivals BNP Paribas and Societe Generale for services like asset management, they've never had an appetite for its volatility. Risk-averse cooperative bankers worry about hard earned euros from their retail operations being blown up by Natixis's traders.
But with Mignon's ambitions, Natixis's risk-chasing days are far from over.
"The risks at Natixis were probably too concentrated, so the reflection now is mostly to avoid having too much concentration on certain sectors or types of market activities," Mignon said.
The executive has said he wants to expand Natixis's asset management operations, although his interest in acquiring Societe Generale's Lyxor didn't pan out. It was bought by Amundi. Mignon is also holding out the possibility of some day re-listing Natixis Investment Managers.
"With Natixis no longer in the public eye, Mignon may take this opportunity to take on more risk in corporate banking, an area where risks are better controlled than in markets activities," Legras said.