MSCI Cuts China Huarong From Indexes After 50-Day Trading Halt
(Bloomberg) -- MSCI Inc. plans to delete troubled Chinese bad-debt manager China Huarong Asset Management Co. from its stock indexes effective June 22, due to the continued suspension of the company's shares.
The decision will impact exchange-traded funds with more than $210 billion of assets that track MSCI benchmarks of which Huarong is a constituent, including the MSCI Emerging Markets Index. According to MSCI's rules, most stocks are deleted from its indexes within three business days if trading has been halted for 50 consecutive trading days.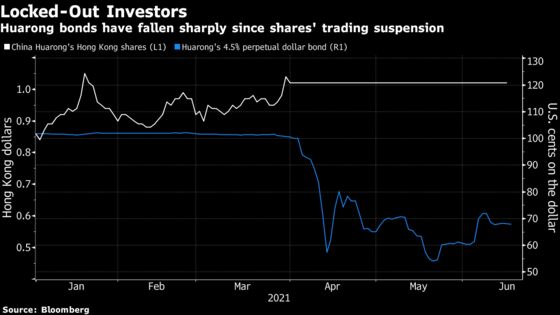 Index removals will add to initial pressure whenever Huarong shares resume trading, as passive funds will likely sell their holdings quickly, according to analysts. The firm's stock market value dwindled to $5.1 billion as of March 31, one-third of the level when Huarong went public in 2015.