Morgan Stanley Says Fed Liquidity Is Stanching S&P 500 Bleeding
(Bloomberg) -- As rising tensions in the Middle East upend the rally that took U.S. stocks to record highs, Morgan Stanley is offering some words of comfort to bulls.
The flare-up is unlikely to knock down the S&P 500 by more than 5% because the Federal Reserve and other major central banks are injecting money in the financial system, according to the firm's strategists led by Mike Wilson. The Fed, Bank of Japan and the European Central Bank are expanding their balance sheets by a total of $100 billion a month while their counterpart in China last week just trimmed the amount of cash that lenders must hold in reserve.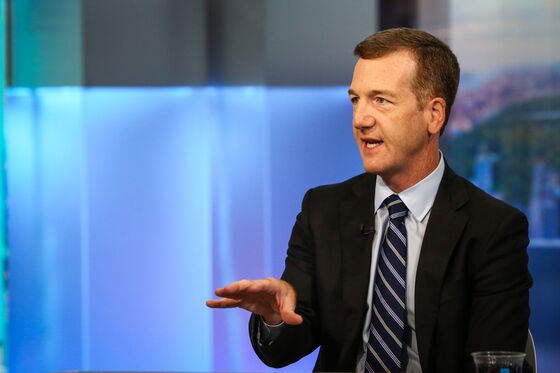 Such abundant liquidity is why equities were able to recoup some of their losses from early Friday, which were triggered by aggressive statements from the leaders of the U.S. and Iran, despite an unexpected decline in U.S. manufacturing, Wilson said. Having faith in central banks is a lesson he learned last year, when a record-setting equity rally defied his bearish prediction. While his forecast of a slowdown in corporate earnings proved prescient, Wilson hadn't anticipated the Fed's willingness to ease monetary policy.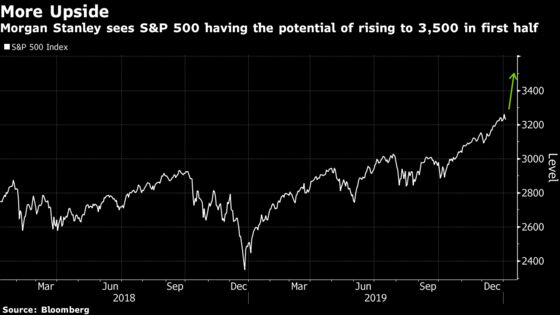 "Liquidity wins," he wrote in the note to clients Monday. "Friday's muted reaction in the S&P 500 to yet another disappointing manufacturing PMI number and to the recent events in the Mideast is a good example of how problematic data/news continues to be absorbed by excess liquidity."
U.S. stocks slipped for a second session Monday, with the S&P 500 extending its decline from its all-time high reached on the first day of the year.
Despite any short-term headwinds, the benchmark has the potential to rally to 3,500 in the first half of this year, Wilson said. That would be an 8% increase from Friday's close.
One driver for further gains is an continued expansion in price-to-earnings multiples as central bank support puts a lid on market volatility. At 7.3%, the S&P 500's 30-day volatility is lower than it's been for 99% of the time in the past 100 years, according to Morgan Stanley data. While the earnings-risk premium in stocks, or the extra yield they provide relative to fixed income, is at the lowest level since April, it's still 25-to-50 basis points above the implied level by realized equity volatility, the firm's study showed.
"Markets can overshoot fair value in liquidity driven bull markets which should remain in place through the first half of the year," Wilson wrote.
Tobias Levkovich, chief U.S. equity strategist at Citigroup Inc., is similarly optimistic that the Mideast turbulence is unlikely to deter the bull market. With the elections coming up later this year, it's in the interest of President Donald Trump to avoid a war in his bid to win a second term.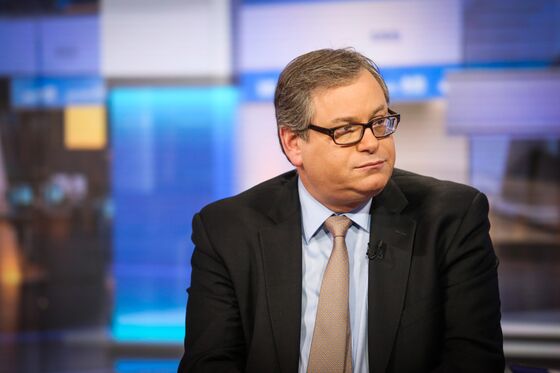 Even in an event of further escalation, it appears that "U.S. military power would overwhelm that of Iran and in relatively quick fashion," Levkovich wrote in a note. With earnings sentiment improving, the S&P 500 could rise to as high as 3,500 in the first half, he said.
"While geopolitics are not distractions as they can become severe issues, we would not get overly concerned at this juncture with the seemingly aggressive statements, as there's an element of domestic political consumption in them versus actual threats," Levkovich wrote. "We continue to think that some industrial upturn is probable."