Morgan Stanley CEO Says This Year's Share Slump Is 'Bewildering'
(Bloomberg) -- Morgan Stanley Chief Executive Officer James Gorman has said the firm's stock price is "the ultimate report card." Right now, he doesn't like his grade.
It's "a little bewildering" that Morgan Stanley's stock price hasn't reflected its revenue growth or improvement in return on equity, Gorman said on the bank's third-quarter conference call with analysts.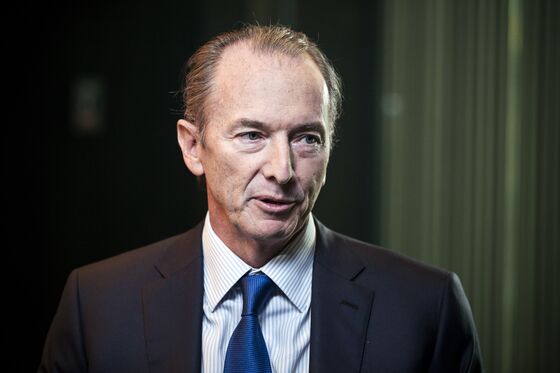 "I guess there are smarter investors than myself out there who have this figured out," he said. "But to me it seems like with the ROE up 40 percent and the revenue trend that we've got, it's a little hard to reconcile with the stock being down."
Morgan Stanley's stock dropped 17 percent this year through Monday, the most of the five biggest U.S. banks. Its shares jumped as much as 5.3 percent this morning, their biggest intraday gain since February 2017, after reporting quarterly results that beat analyst expectations in three main businesses: fixed income, equities trading and investment banking.
Despite his disappointment in the share price this year, Gorman said he's more focused on Morgan Stanley's long-term performance.
"This firm is positioned for resiliency through cycles," he said. "That's exactly what we demonstrated in this cycle."