Moore Alumni's New Macro Hedge Fund Said to Get HS Group Backing
(Bloomberg) -- Soloda Investment Advisors, a hedge fund being started by former Moore Capital Management senior portfolio manager Hassim Dhoda, is being given $100 million in seed capital from strategic investor HS Group, according to a person with knowledge of the matter.
The agreement marks the first London foray by Hong Kong-based HS Group, which has backed seven other hedge funds headquartered in Asia and the U.S. Soloda is scheduled to start trading in June and the macro fund will invest across asset classes, a separate person said.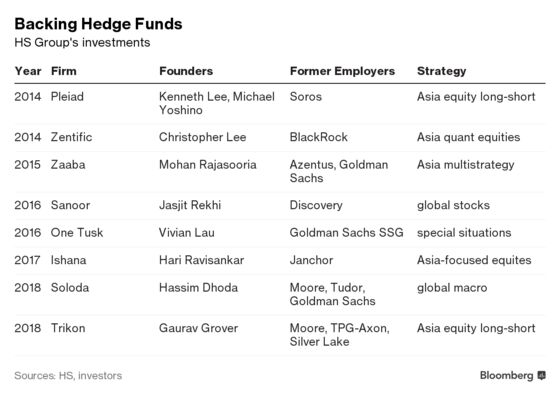 The people asked not to be identified as the information is private. Dhoda and HS Group's Chief Investment Officer Michael Garrow declined to comment.
Dhoda joins a number of other managers, such as former GLG Partners' executive Himanshu Gulati and ex-BlueCrest Capital management's Adam Aron, in starting their own shops. Michael Gelband, one-time heir apparent to Millennium Management's billionaire founder Izzy Englander, is also expected to start his hedge fund next month with $8 billion.
Soloda's launch comes as the industry struggles with growth. Clients placed $9.8 billion with funds last year, the least amount since 1998, according to Hedge Fund Research Inc. And for three years running, the number of traders starting out has been outnumbered by those shutting.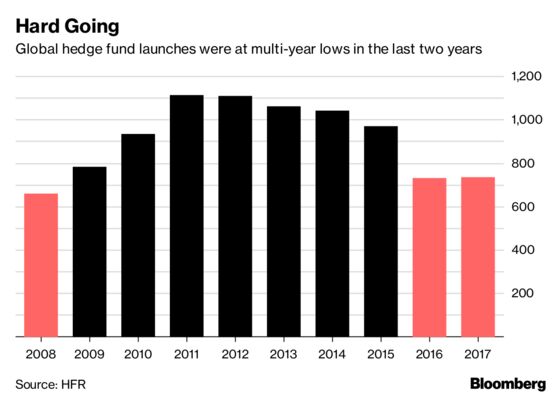 Dhoda will be joined by his Moore colleagues Yuri Di Bella, who will be a portfolio manager at the new firm, and Tolga Ediz, who will head up research, according to one of the people. The firm has also hired Manik Narain, a former cross-asset strategist at UBS Group AG, as chief strategist, the person said. John Bonaccolta, a former head of manager research at Drobny Global Asset Management, will lead business development, while Nathaniel Collins, previously with Rokos Capital Management, has joined as chief operating officer.
Dhoda, born and raised in apartheid South Africa, began his career with Standard Bank Group Ltd. in the African country, before moving to London where he worked as an emerging-markets proprietary trader at Lehman Brothers Holdings Inc. He also worked on Goldman Sachs Group Inc.'s global macro proprietary trading team and as a portfolio manager at Tudor Investor Corp. He left Moore in December after about 10 years at the firm.
HS Group was founded in 2013 by former Blackstone Group LP employee Garrow and ex-Goldman Sachs prime broker Johannes Kaps. Earlier this year, it raised $1.2 billion for its second fund that backs new and smaller hedge funds, with an initial commitment of as much as $200 million from the Pennsylvania Public School Employees' Retirement System.