Guggenheim's Scott Minerd Says Coronavirus May Be Worst Event in His Career
(Bloomberg) -- Scott Minerd, who oversees about $215 billion for Guggenheim Investments, said the coronavirus is "possibly the worst thing I've seen" as a money manager because of its potential to spread globally and the Federal Reserve's limited tools to blunt its economic impact.
"The Fed is fairly impotent in this environment," Minerd, 60, said during a Bloomberg Television interview on Thursday.
U.S. stocks fell for a sixth consecutive day and entered correction territory as the virus spread into more countries in Europe, Asia and Latin America. Minerd, who mostly manages fixed-income securities, has warned of economic perils for months.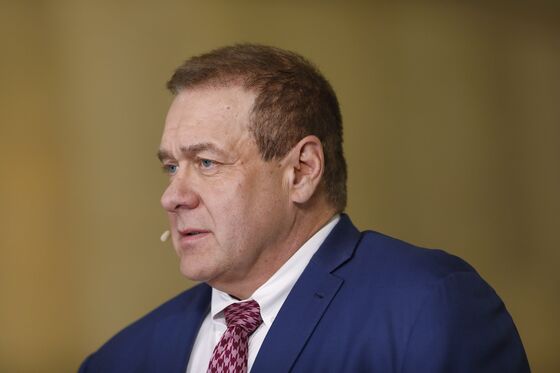 Minerd, whose $14.6 billion Guggenheim Total Return Bond Fund has outperformed 92% of its peers over five years, has been cautious on global markets for months. In January, he likened the inflation of asset prices caused by the loose money policies of central banks to a "ponzi scheme" that eventually must collapse.
During Thursday's interview, Minerd said he came to the realization "this morning" of the growing magnitude of the coronavirus threat following data showing increased cases overseas amid rising concerns about how difficult it will be to contain.
"That is the thing that is to me very frightening," he said.
In a note to clients, Minerd said he is trying to buy as many high quality longer-duration assets as possible at reasonable yields to help lengthen duration in the face of potentially lower rates.
Among his other Bloomberg TV comments:
The Fed may lower interest rates in March but will try to avoid sending a signal that stirs further fears
If the coronavirus spreads further in the U.S., markets could have more downside, with stocks potentially falling as much as 40% from the peak
Buying opportunities may emerge if the market shows signs of finding a floor. "We clearly are in danger. Now I'm going to look for its cousin -- opportunity."