Michael Hasenstab Finally Ends His Bet Against U.S. Treasuries
(Bloomberg) -- Franklin Templeton's star fund manager Michael Hasenstab has ended his painful bet that Treasury yields are bound to rise.
Filings this week showed that the Templeton Global Bond Fund's average duration -- a measure of its sensitivity to interest rates -- turned positive for the first time since 2017 in the last three months. A person familiar with the matter who asked not to be identified confirmed the fund has tactically unwound its short position on Treasuries.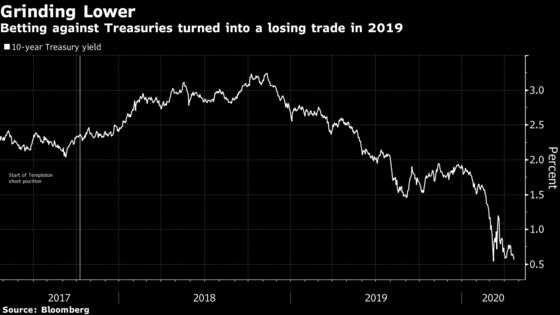 It's a significant shift for Hasenstab, who had argued that Treasury yields would climb above 4% given rising deficit spending and inflation pressures. The bet looked promising in 2018, before the Federal Reserve embarked on a new cycle of rate cuts. Stimulus measures to fight the fallout from the coronavirus have pushed yields even lower this year.
Templeton's $22.6 billion flagship bond fund lost more than $11 billion in net assets in the year through March as the wager against Treasuries soured. It was also heavily invested in Argentinian local-currency bonds when the country defaulted last August.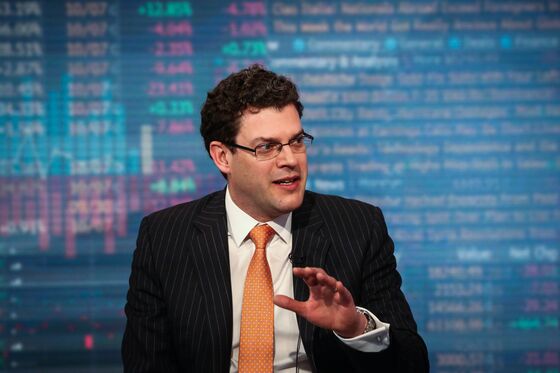 Hasenstab's short-Treasury position started out small in 2017 and grew steadily until the middle of last year, becoming the biggest such bet of any major global bond fund. The fund was using interest-rate swaps for the trade.
In October 2018, Hasenstab said in a podcast 10-year Treasury yields "could easily" get above 4%. The benchmark yield touched a high of about 3.2% the following month, before starting a steady decline that has been exacerbated by stimulus to counter the impact of the pandemic. On Tuesday the yield was well below 0.6%.
Once a top-performer with triple the current assets, the Global Bond Fund lost 7.6% in the past year compared with a double-digit return for Treasuries. But it outperformed most peers in the first quarter, according to Morningstar Inc., which maintained its top analyst rating for the fund in October and said in a February note the "often contrarian approach" tends to pay off in the long run.
A spokesman for Franklin Templeton declined to comment.