Howard Marks Says Oaktree Saw Good Buys in Credit Amid March Selloff
(Bloomberg) -- Oaktree Capital Management LLC was a "strong buyer" of corporate debt last month during the selloff brought on by the coronavirus pandemic, according to Howard Marks, co-founder of the distressed-investment specialist.
"There were good buys to be had" in March as panic and forced selling brought discounts to the market, Marks said during an interview with Bloomberg TV on Monday. At the same time Oaktree tried to be disciplined enough to "have money left for the next day," Marks said.
The 73-year-old money manager abruptly shifted his tone in recent comments, urging investors who were previously defensive to tilt more toward offense. Conditions have been difficult to predict as "things are changing so fast nowadays," Marks told Bloomberg TV's Erik Schatzker.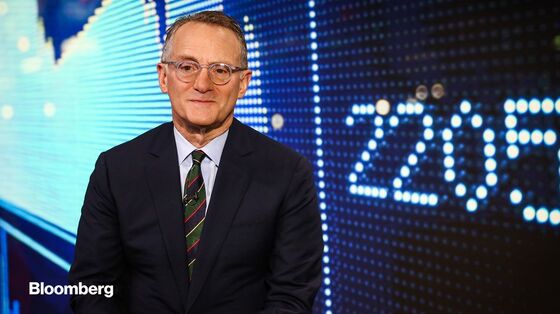 Read More: Oaktree's Marks Says Now Time for Investors to Be More Offensive
Buying opportunities are case-specific, and should be adjusted in each investment portfolio accordingly, he said.
Oaktree is planning a new distressed debt fund as recent credit market turmoil presents new investment opportunities. The firm, one of the world's biggest buyers of debt in struggling companies or those already in bankruptcy, is preparing to put more money to work as bonds sell off even more.
The lows of February and March have been followed by a shift more in favor of a reward than risk for investors, Marks said. But if history is any indication, Marks said, he wouldn't be surprised if the rallies were interrupted by a retreat.
Los Angeles-based Oaktree is one of the largest distressed-debt investors in the world, with about $20 billion committed to credit from faltering companies. The fund has thrived most in times of economic stress, when prices on bonds of companies in danger of defaulting fall to deep discounts.