Market Fallout in Charts: Investors React to U.S. Tariff Threat
(Bloomberg) -- Just as investors were coming around to the idea that U.S. and China trade talks were heading toward a deal, a new threat reset expectations. Stocks tumbled, the yuan fell and money flowed into safe-haven assets such as Treasuries and the yen.
With a trade deal in jeopardy at the start of the trading week, here's a look at the moves across financial markets after Trump's surprise move to escalate tensions.
Foreign exchange traders reacted first when trading began early Monday morning. The yen advanced against the dollar and the offshore yuan slumped, dragging down the likes of the Australian and New Zealand dollars.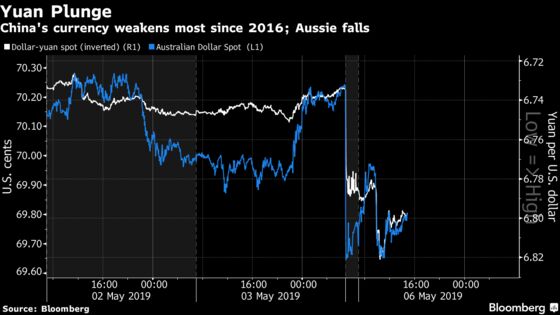 Then came the first signs of the hit to sentiment in equity markets. S&P 500 futures tumbled the most since January and contracts on Japan's Nikkei 225 sank as much as 2.5 percent in Chicago.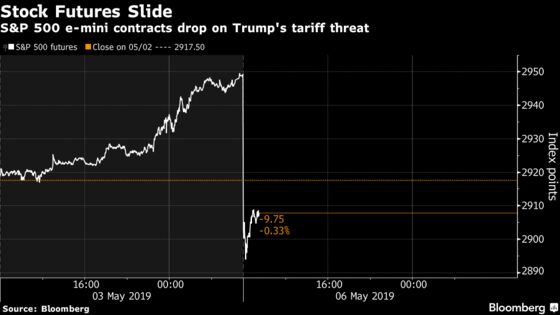 Then Chinese markets plunged, with the Shanghai Composite down 5.6 percent and the CSI 300 Index slumping 5.8 percent. The Euro Stoxx 50 opened 1.3 percent lower as of 9:03 a.m. in Frankfurt.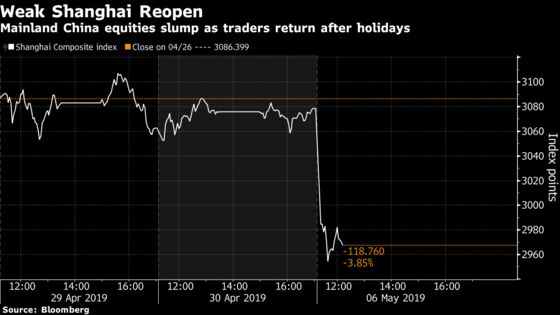 Commodities were also swept up. New York crude futures were 2.4 percent lower, after rising 0.2 percent on Friday. The slide was exacerbated by news that Saudi Arabia cut June pricing for all crude grades to the U.S., while raising most pricing to other regions.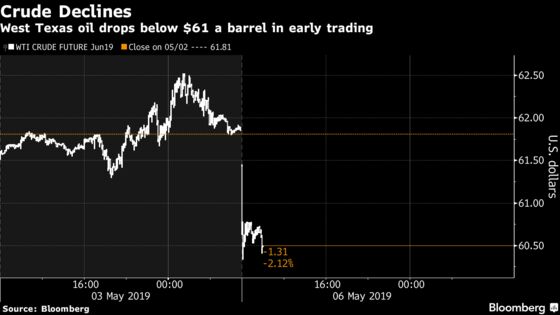 Sovereign debt caught a bid, with Australian bonds and German Bunds climbing alongside U.S. Treasury futures. Those moves extended amid reports China is considering canceling trade talks with U.S. planned for this week.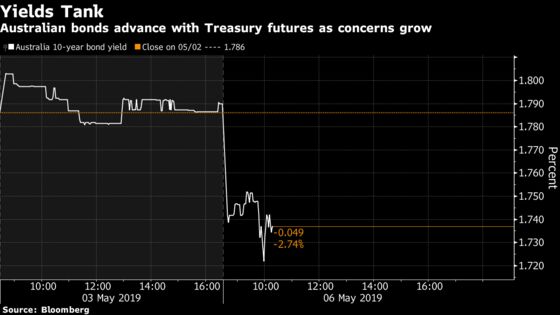 Equity-market volatility soared. May-expiry futures on the VIX, as Wall Street's fear gauge is known, climbed as much as 18 percent in Chicago trading. In Asia, the Hang Seng Volatility Index surged 26 percent.