Jeff Bezos's Younger Brother Taps World's Rich for Consumer Bets
(Bloomberg) -- A private equity firm co-founded by Jeff Bezos's younger brother is seeking money from wealthy families and individuals to invest in consumer companies globally.
HighPost Capital is looking to raise at least $500 million for the fund, according to a person familiar with the matter, who asked not to be identified as the fundraising is private. Mark Bezos created HighPost in 2019 with David Moross, the founder of private equity firm Falconhead Capital.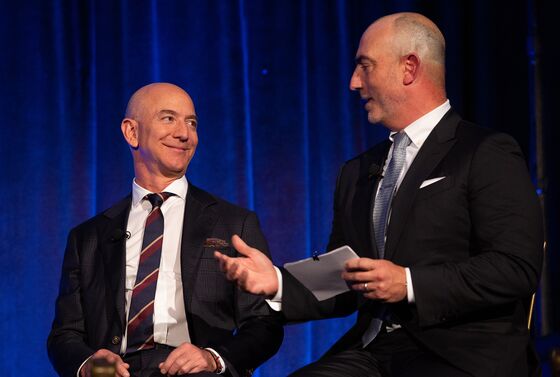 A spokesman for New York-based HighPost declined to comment.
Mark Bezos is the former head of communications for the Robin Hood Foundation and a director of the Bezos Family Foundation. He was also an early investor in Amazon.com Inc., buying a $10,000 stake in 1996 that today would be worth about $1.3 billion if he hasn't sold any shares. His parents and sister also acquired stakes in the e-commerce giant around the same time, filings show.
Raising funds would give HighPost more firepower to make acquisitions and further build up the company as it targets investments in areas including sports, media and leisure. The firm had $186 million of assets at the end of March, regulatory filings show.
HighPost has recruited more than six employees since the start of last year from companies including hedge fund Nokota Management and private equity firm Oak Hill Capital. Italy's Azimut Group bought a minority stake in HighPost this year with the entire proceeds aimed at growing the business, which is largely focused on companies led by families and entrepreneurs.
In July, Mark Bezos joined his older brother in the first crewed flight to space for the Amazon founder's space-travel company, Blue Origin.