Margate's Samantha Greenberg Sees 30% Upside to Activision
(Bloomberg) -- Hedge fund manager Samantha Greenberg said at the Robin Hood Investors Conference Monday that shares of Activision Blizzard Inc. could double in the next three years, according to a person with knowledge of the matter.
Greenberg, who founded long-short equity firm Margate Capital in 2016, said her base case target is $91 a share for the company by 2019, a 32 percent jump from Friday's closing price. Greenberg's three-year price target is $140, said the person, who declined to be named because the event is closed to press.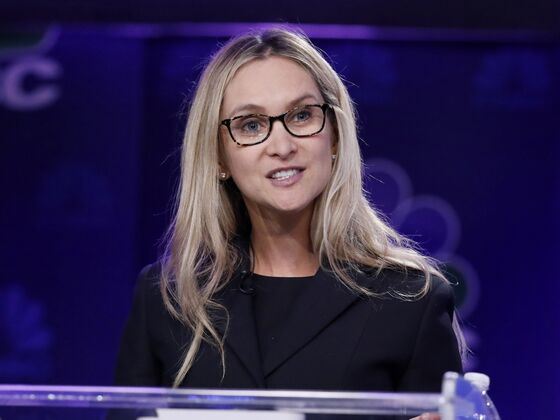 Margate is bullish on the video game sector as user engagement continues to grow, and cited a wider disruption from the industry's transition to a recurring-revenue model now that consoles are connected to the Internet. At the same time, migration toward digital downloads -- which will reduce or eliminate retailer, manufacturing and distribution costs associated with the purchase of physical discs -- will result in as much as 2 percentage points of annual margin expansion for game developers, she said.
Activision has the highest percentage of recurring revenue among its peers, and has the greatest upside from computer game competitions known as eSports, Greenberg said. Over the longer term, the company is also poised to benefit from cloud-based streaming of video games on smart televisions, which will eliminate the need for players to purchase expensive consoles, and widen the universe of potential gamers, she said.
The company's shares are now trading at a compelling entry point after falling 17 percent over the last month, she said. They fell 1.2 percent to $67.99 at 11:42 a.m. in New York on Monday.
At last year's Robin Hood conference, Greenberg pitched buying shares of Madison Square Garden Co., with a base case that shares would hit $291. While the company's stock is currently trading at $274, it's rallied 30 percent from the day before her presentation.
In 2016, Greenberg recommended buying shares of Walt Disney Co., which traded at about $99 at the time. Since then, the shares have jumped to $114.80. At the 2015 conference, when Greenberg was in her previous role as a partner at Paulson & Co., she pitched Charter Communications Inc., saying the shares could hit $294 in 12 to 18 months. In September of last year, the shares climbed to a record high of $402.50. They currently trade at $308.95.