Marathon Raises $2.5 Billion for Pandemic-Fueled Distressed Fund
(Bloomberg) -- Marathon Asset Management, the $20 billion distressed-debt firm, raised $2.5 billion for a new fund focused on struggling companies, according to a person with knowledge of the matter.
The fund will invest in corporate restructurings, debtor-in-possession loans and bankruptcy exits, according to the person, who isn't authorized to speak publicly and asked not to be identified. Marathon is seeking to provide businesses that have been ravaged by the pandemic with the capital to grow or rebuild, the person said.
A representative for New York-based Marathon declined to comment.
Investors have been eager to put money to work in opportunistic investment funds amid the worst credit rout since the financial crisis. A slew of firms, from Blackstone Group Inc. to Pacific Investment Management Co., have been raising capital to seize on the surge in distressed securities after years of easy lending and low interest rates made potential targets scarce.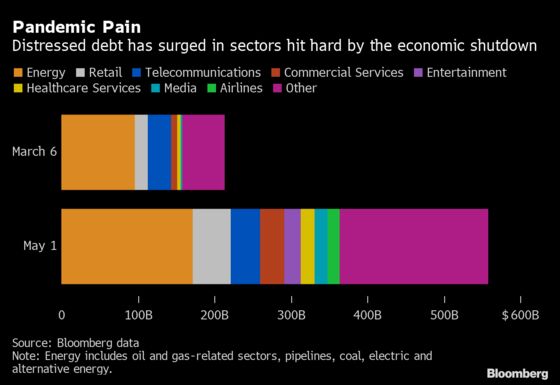 The amount of distressed debt in the U.S. reached nearly $1 trillion in March before support from the Federal Reserve helped shrink the market to around $150 billion at the end of the year, according to data compiled by Bloomberg.
Still, opportunities persist for investors with restructuring expertise. Companies that received short-term liquidity boosts from investors or government stimulus now have more debt on their balance sheets they may struggle to repay.