Malaysia Seeks Jho Low Arrest in 1MDB Probes, Mahathir Says
(Bloomberg) -- Malaysian authorities conducting a probe into troubled state investment fund 1MDB are seeking to arrest financier Low Taek Jho, Prime Minister Mahathir Mohamad said Friday.
Low, whose whereabouts aren't publicly known, has been a prominent figure in the global investigations surrounding 1Malaysia Development Bhd. Authorities in several countries, including the U.S. and Singapore, have alleged that the fund, set up in 2009 by former premier Najib Razak, was linked to a multi-billion dollar fraud.
"We are trying to arrest Jho Low but he is not in the country and we don't have extradition rights in the country where he's staying," Mahathir told reporters in Putrajaya. "They have investigated his involvement in 1MDB and it is on those grounds that he will be arrested."
The Malaysian Anti-Corruption Commission is preparing arrest warrants for the fund's ex-chief, Shahrol Halmi, and Roger Ng, a former Goldman Sachs Group Inc. banker focused on Malaysia who left the firm in 2014, people with knowledge of the matter said Thursday. The agency has also issued a warrant for Nik Faisal Ariff Kamil, a former official at a 1MDB unit, one of the people said.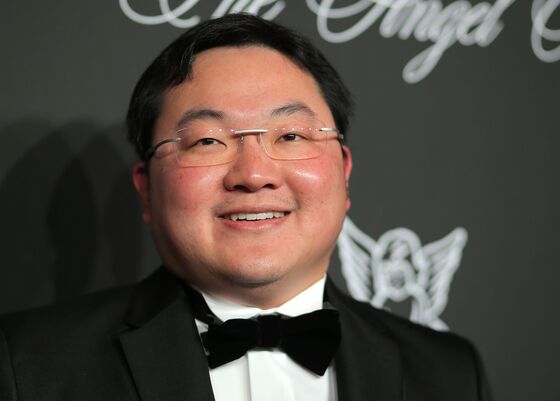 The individuals haven't been charged with any wrongdoing, and it isn't clear what suspicions underpin the other warrants. Their representatives declined to comment or weren't reachable. A representative for the MACC declined to comment.
Investigators' recent actions underscore the determination of Mahathir, who returned to power in a shock election win in May and replaced Najib as prime minister, to get to the bottom of the alleged fraud at the fund.
On Thursday, the MACC said it summoned Low, who U.S. prosecutors have portrayed as a central figure in the plot to embezzle money from 1MDB, and Nik Faisal. Low has instructed his lawyers to make contact with the MACC and will help with the investigation, his representative said in an emailed statement.
"The arrest warrants prove how serious the new government is," said Awang Azman bin Awang Pawi, an associate professor at the University of Malaya. "They could testify against Najib in order to cut a deal for themselves."
Malaysian investigators said last month they have met with their counterparts from the U.S. and Singapore to discuss working together. Singapore agencies said Friday that they had issued warrants of arrest for Low and his associate Eric Tan Kim Loong in April/May 2016. At Singapore's request, Interpol published red notices -- requests to locate and provisionally arrest a person -- for both men in October 2016.
The two men "are suspected to have committed offences in Singapore and cannot be located here," the agencies said. Authorities have said Tan was Low's proxy in numerous financial transactions and was the beneficial owner of several bank accounts into which hundreds of millions of dollars alleged to have originated from 1MDB were transferred.
Mahathir's new administration has moved quickly as it tries to uncover the extent of the alleged fraud surrounding 1MDB. Najib and his wife were questioned for hours and had their homes raided by investigators last month. The head of the MACC said on May 22 that he expected charges to be filed "very soon," without explicitly saying against whom.
In a Facebook post on Thursday Najib described the probe as "political revenge" and said he would continue to cooperate with the authorities.
Goldman Sachs's work with 1MDB and the $593 million fees it received for arranging bond deals for the Malaysian fund have come under scrutiny from regulators around the world, including agencies in the U.S. and Singapore. The bank said in November it has received requests from "various government bodies" and is cooperating.
Ng, who was the bank's head of Southeast Asia sales and trading when he resigned in April 2014, helped 1MDB raise funds, according to one of the people, who asked not to be named discussing private information. He's currently the managing director for Asia at energy drink maker Celsius Holdings Inc., according to the Celsius website.
Singapore investigators have interviewed current and former Goldman Sachs executives who worked on 1MDB bond offerings and were also looking into the firm's links with Low, Bloomberg News reported in November.
Goldman Sachs's ties with 1MDB have already ensnared one former senior executive. Tim Leissner, the former chairman of Southeast Asia who was the lead banker to the fund, has been barred from the financial industries in Singapore and the U.S. He left Goldman Sachs in February 2016.
Shahrol was CEO of 1MDB from its inception in 2009 to 2013, and remained a director of the fund until 2016. He has previously denied wrongdoing. A Malaysian parliamentary committee report had recommended that Shahrol and other 1MDB managers be investigated. The report identified at least $4.2 billion of unverified or unauthorized transactions at 1MDB.