Lyft Hires Obama's Transportation Secretary as Policy Chief
(Bloomberg) -- Anthony Foxx, the former U.S. Transportation Secretary under President Barack Obama, is joining Lyft Inc. to help the ride-hailing company navigate new regulatory roadblocks across the U.S.
On Tuesday, Lyft named Foxx as chief policy officer and adviser to the founders. Foxx served under Obama throughout his second term. Before that, he was mayor of Charlotte, North Carolina.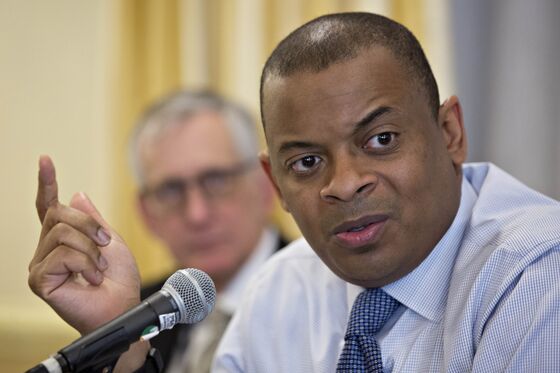 The high-profile hire comes as Lyft faces new hurdles from local governments. While the company has expanded its ride-hailing network to cover much of the U.S., Lyft is laying the groundwork for electric-scooter rentals and self-driving cars.
The San Francisco-based company lost a bid in August to roll out scooters in its hometown. Lyft is acquiring bike-rental company Motivate this year, putting it in charge of Citi Bike in New York and other similar rental programs in partnership with cities around the country. Getting momentum behind these businesses would benefit Lyft's plans to go public, an event that's expected next year.
Separately, Dan Katz, who was chief of staff at the Transportation Department under Foxx, joined Lyft this month as senior director of public policy. He left Virgin Hyperloop One, where he was director of global public policy and North American projects. The transportation startup has held discussions to build its futuristic, train-like system in several cities, but the projects currently in the most advanced stages of talks are all outside the U.S. -- making U.S. policy a lesser priority at the company.