Rob Arnott Shop Says Rout Has Forced Rethink of Bearish Bent
(Bloomberg) -- After years warning against crowded positioning in stocks, looming bubbles and the growing likelihood that U.S. equities would return nothing whatsoever, Research Affiliates is making its way back to risk.
Rob Arnott's shop, a smart-beta pioneer and sub-adviser to money managers including Pacific Investment Management Co., re-calibrated its forecasts for future performance across assets after the historic virus-induced crash reshaped the investing landscape. The firm is turning more optimistic, upping exposure to small cap U.S. equities and leaning even further into value -- by the most their models will allow.
"In reaction to the global sell-off, we are moving from a relatively defensive position to a much more risk on position," Chris Brightman, the chief investment officer of Newport Beach, California,-based Research Affiliates, said by phone. "We are selling government bonds and other defensive sorts of allocations, and rebalancing into and increasing positions in more risk on assets."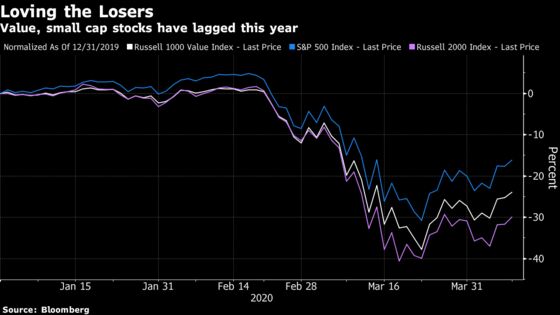 The move is a switch for the influential money management firm founded two decades ago by Arnott, one of the inventors of the "smart-beta" philosophy of weighting indexes according to fundamental traits like cheapness and momentum instead of market capitalization. Worried about valuations, Arnott, a one-time editor in chief of Financial Analysts Journal, has warned for years that U.S. large cap stocks would see little or no return annually over the next decade. Now, the firm forecasts real returns of 1.5% for the group, but favors shares of large firms in developed nations outside of the U.S. more and says smaller companies should do better stateside.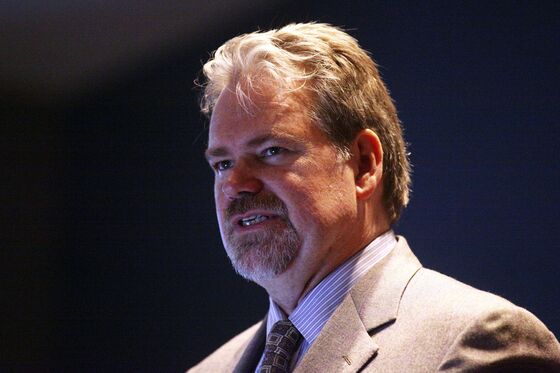 "That's a significant change," said Brightman, who's spent four decades in the investment business and was previously the chief executive officer of the University of Virginia Investment Management Co. Small caps have fallen more than large caps, the Russell 2000 was down 42% at its lows versus 34% for the S&P 500, and that switched the ranking in Research Affiliates's models to favor smaller firms.
As a viral outbreak has shuttered entire economies and raised concerns over a credit crunch, pockets of the market with shakier balance sheets have come under pressure. That's weighed on small caps, where debt burdens are roughly 50% higher. Still, valuations look more attractive for small-cap U.S. stocks versus their large cap peers, according to Brightman. They're also actively raising their exposure to REITs, which also took a beating in the sell-off.
When it comes to favoring value stocks, Research Affiliates isn't an unbiased commentator. The firm specializes in value strategies and its RAFI Fundamental Index product -- which sorts under-priced stocks using weightings other than market-cap -- leans further into value when the strategy is seen as extra cheap. In November, the money manager published a paper making the case for why it was precisely the wrong time to bail on value.
Yet value has continued to lag. As a proxy, the Russell 1000 Value Index fell almost 39% at its lows in March. Meanwhile, the Russell 1000 Growth Index dropped 31.5%. Still, Research Affiliates is as extreme a bet as possible that the value style will outperform going forwards.
"We are responding to the greatest drawdown of the value factor ever in history," said Brightman. "Going into this corona crash, value was at one of the longest and one of the deepest drawdowns in its history. Now looking at data through March 31, we well and truly are in unprecedented territory with the largest drawdown for value ever seen."