Libya's Haftar Forces Accept Ceasefire Offer, Halts Offensive
(Bloomberg) -- Libyan military commander Khalifa Haftar accepted a truce to halt a nine-month-long offensive to seize the capital Tripoli following calls by Turkey and Russia, his spokesman Ahmed Al-Mismari said in a statement.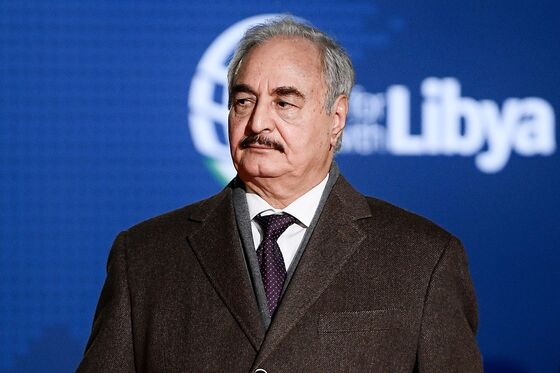 Mismari said the truce would take effect at midnight local time and would depend on the internationally recognized government in Tripoli also respecting the ceasefire. The Tripoli-based government has already said it would welcome a truce.
The presidents of Russia and Turkey, who back rival sides in the North African state's civil war, had earlier this week called for a ceasefire starting Sunday.