Leon Cooperman Is an Enquirer Investor, But He's Also a Bezos Fan
(Bloomberg) -- Billionaire hedge fund manager Leon Cooperman has a stake in the publisher of the National Enquirer, but he's not taking sides in the tabloid's battle with the "fabulous" Jeff Bezos.
The Amazon.com Inc. founder levied an explosive allegation against Enquirer owner American Media Inc. on Thursday, writing in a blog post that the company threatened to publish salacious photos of Bezos unless he called off an investigation into whether an expose in the Enquirer about his extramarital affair was politically motivated. Asked to comment, Cooperman begged off -- offering warm words for Bezos in a coda.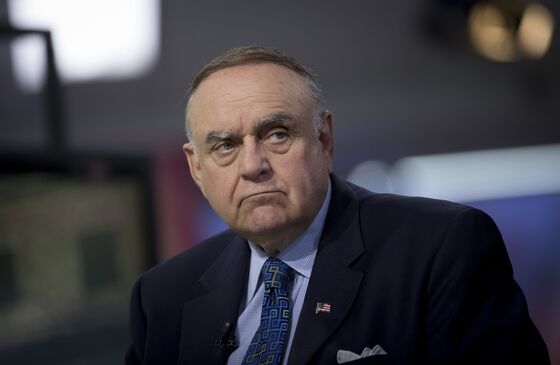 "I am a very small owner and have zero to do with the management of the business," Cooperman, 75, wrote in an emailed response to a request for comment. He suggested asking AMI for comment. The hedge fund manager followed up in a later email: "For the record I own Amazon stock and think that Bezos is a fabulous CEO."
"American Media believes fervently that it acted lawfully in the reporting of the story of Mr. Bezos," AMI said in a statement Friday morning. "Further, at the time of the recent allegations made by Mr. Bezos, it was in good faith negotiations to resolve all matters with him." The company said its board would investigate Bezos' claims and take "whatever appropriate action is necessary."
Cooperman hasn't detailed the amount of his investment in AMI. He has invested in the company's bonds along with Anthony Melchiorre, founder of high-yield investment firm Chatham Asset Management. Melchiorre has a stake of about 80 percent in the Enquirer publisher.