Lemann's Son Joins Finance Veterans for a Brazilian Fintech Fund
(Bloomberg) -- Some big names from Brazil's finance industry have joined up to create an asset-management firm that will use algorithms to suggest investments for retail clients with as little human contact as possible.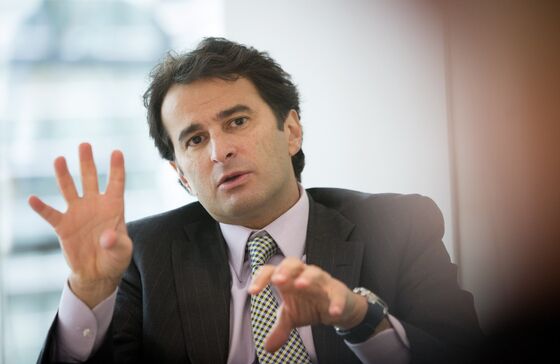 Vitreo Gestao de Recursos Ltda opened last year, backed by a group that includes Alexandre Aoude, Deutsche Bank AG's former chief in Brazil; Paulo Lemann, son of billionaire Jorge Paulo Lemann; and Patrick O'Grady, a former XP Investimentos SA partner who will be running the business. The first product is a fund of pension funds and the goal is to have as much as $1 billion in pensions under management in two years.
Their plan is to ride an asset-management boom by offering cheaper versions of products once only available to wealthy Brazilians. They will also automatize investment suggestions to clients based on their profile, with each having a unique interface -- similar to what Amazon.com Inc. does for retail and Netflix Inc. for entertainment.
"Vitreo will be a digital asset manager trying to bring individuals better-yielding products big banks have no interest in selling to them unless they are wealthy," O'Grady said.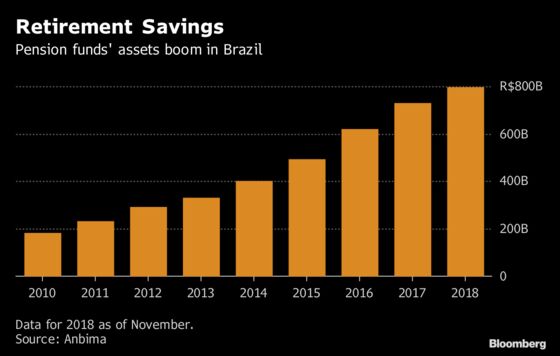 The firm has 23 employees and plans to launch another fund-of-funds product in early 2019. O'Grady brought George Wachsmann as a partner and chief investment officer from GPS Investimentos Financeiros & Participacoes SA, a Brazilian wealth-management company owned by Julius Baer Group Ltd.
Vitreo's first target is Brazil's pension-fund industry, which grew 10.6 percent in the 12-month period ended in November from a year earlier, totaling 798 billion reais ($212 billion) in assets, according to the nation's capital-markets association. Their first offering, the Vitreo Fof Superprevidencia Icatu FIM, is buying shares of pension funds run by some of the nation's best-performing managers outside the big banks, including SPX, Verde and Alaska.
"Most pension funds in Brazil are expensive, from big banks, with almost 90 percent of assets invested in fixed-income products. That doesn't make any sense," O'Grady said.
Targeting Brazil's biggest banks for their clients' money has been a common tactic among up-and-coming brokerages and asset managers, with XP Investimentos aiming for 1 trillion reais under custody by 2020. Record-low interest rates have pushed Brazilians to hunt for yields, prompting firms to offer the middle class everything from hedge funds to infrastructure-project bonds.
"Big banks all have legacy systems, which are like elephants: They take too long to move," Aoude said in an interview.