Leissner Cites Goldman's 'Culture' of Secrecy in 1MDB Scheme
(Bloomberg) -- Goldman Sachs's former top banker in Asia says the culture of secrecy at the investment bank led him to conceal wrongdoing from the company's compliance staff.
Now, Tim Leissner is in a position to help prosecutors peel back the curtain.
In his guilty plea, which was unsealed on Friday, Leissner said others at the bank helped him conceal bribes used to retain business in Malaysia, suggesting he has more to offer prosecutors.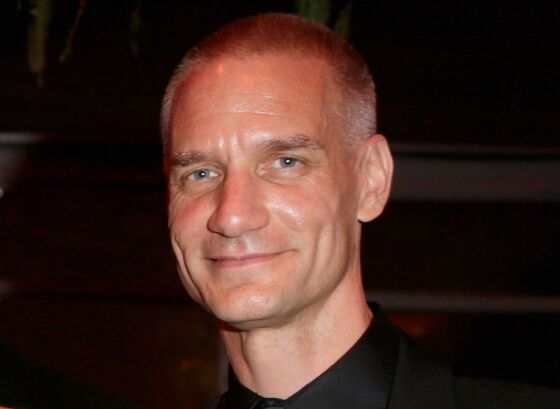 The heavily redacted transcript doesn't indicate whether he is cooperating with authorities. But the judge warned him that under federal sentencing guidelines he faces decades in prison. Providing useful information to prosecutors might help Leissner get a more lenient sentence.
Leissner's Aug. 28 statement to the judge may give prosecutors more leverage to go after the bank, and other executives, for their roles in raising $6.5 billion for the Malaysian fund, 1MDB. Prosecutors say more than $4 billion was siphoned off by friends and family of the nation's prime minister, among others.
"I conspired with other employees and agents of Goldman Sachs very much in line of its culture of Goldman Sachs to conceal facts from certain compliance and legal employees of Goldman Sachs," Leissner said.
Michael DuVally, a spokesman for Goldman, didn't have an immediate comment. The bank has said it believed proceeds of debt sales it underwrote were for development projects and that Leissner withheld information from the firm.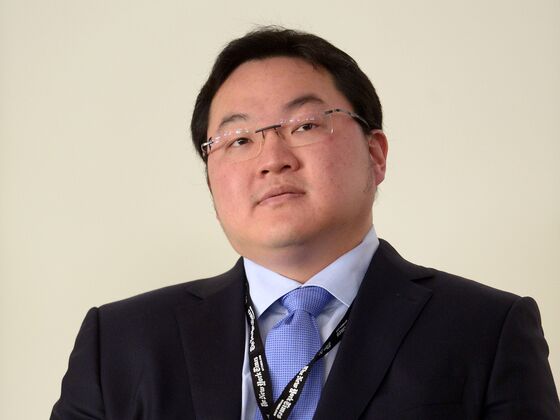 In his plea, Leissner acknowledged lying to compliance officials at Goldman about the role in the fund played by Low Taek Jho, better known as Jho Low, the alleged mastermind of the fraud.
"I knew that concealing Jho Low's involvement as an intermediary was contrary to Goldman Sachs's stated internal policies and procedures," he said. "I and several other employees of Goldman Sachs at the time also concealed that we knew that Jho Low was promising and paying bribes and kickbacks to foreign officials to obtain and retain 1MDB business for Goldman Sachs, for the benefit of Goldman Sachs and myself."
Goldman has been under scrutiny for years over its role in raising money for 1MDB and for the fees it earned -- about $600 million. 1MDB is at the center of a global scandal involving claims of embezzlement and money laundering, which have triggered investigations in the U.S., Singapore, Switzerland and beyond and helped drive Malaysia's former leader from power.
In 2015, after the scandal spilled into public, Goldman began investigating Leissner and eventually suspended him. He left the following year. Goldman's lawyers scoured Leissner's record and provided evidence to prosecutors that he deceived them, not only in lying about his management of the Malaysian fund raising, but in other unrelated matters, people familiar with the matter have said.
Charges against Leissner, Low and Goldman banker Roger Ng were unsealed in the U.S. this month. Leissner had secretly pleaded guilty to conspiring to launder money and violating the Foreign Corrupt Practices Act at the August hearing. He's free on $20 million bail.
Leissner told the judge he took part in the money laundering, bribery and kickbacks from 2009 to 2014 in an effort to acquire and execute the "strategic" 1MDB transaction to benefit himself and Goldman. He said the goal was to influence Malaysian officials so that Goldman would get 1MDB's business.
Goldman has told prosecutors its comprehensive review of Leissner's conduct determined that the German-born investment banker violated its internal policies by failing to disclose business investments, including a $1 million stake in an African energy company, Signet Petroleum, and a 2 million euro ($2.3 million) stake in a German insurance start-up, Friendsurance, according to two people familiar with the matter.
In early 2016, shortly after the first public reports of wrongdoing at 1MDB, the bank said it discovered that Leissner had written a letter of recommendation for Jho Low -- falsely claiming, the bank says, that Goldman had done due diligence on Low's family wealth and approved him as a client with no regulatory concerns.
In fact, Goldman had rejected Low as a private wealth management client on several occasions.
Ng was arrested in Malaysia last week at the request of U.S. authorities. He's filing an application to review the U.S. detention and extradition order, said people familiar with the case, who asked not to be identified as the deliberations are private. Separately, Ng and his family have agreed to surrender about S$40 million ($29 million) to authorities in neighboring Singapore, which would then repatriate the funds to Malaysia, the people said.
According to federal filings, Low was closely involved in helping Goldman Sachs win the Malaysian business even as Leissner and others were already working to shield his role from its compliance group.