Laffont's Coatue Seeks $250 Million for First Quant Hedge Fund
(Bloomberg) -- Philippe Laffont, who has been extolling the virtues of data-driven investing for years, is taking the next step by launching Coatue Management's first quant hedge fund.
Coatue, which focuses on tech stocks, is seeking to raise $250 million by April 1 for a fully systematic, market-neutral fund, executives said Thursday in a letter to clients viewed by Bloomberg.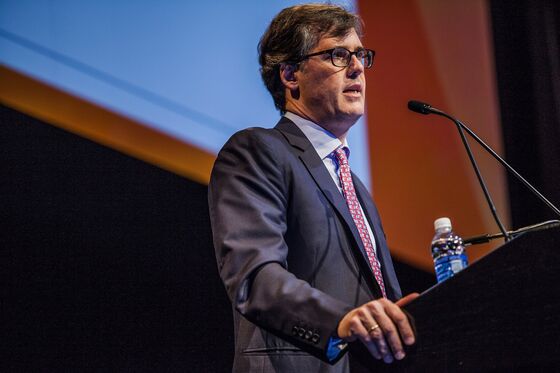 "We believe there is an opportunity to effectively harness alternative data for quantitative investing and that Coatue is one of the best positioned platforms to do so," senior managing director Daniel Senft and data science head Alex Izydorczyk wrote.
Coatue joins a crowded field of systematic managers who have struggled in recent years to develop novel strategies and make money. Like Point72 Asset Management and Tudor Investment Corp., Coatue seeks to pair quantitative and discretionary approaches, which distinguishes them from successful pure play scientific firms like Renaissance Technologies and Two Sigma.
Coatue announced in 2017 it was beefing up its big data effort by dedicating an "enormous" amount of time and money to it. Nearly two years later, the hedge fund employs more than 30 data science and software engineers and expects that number to rise to 100 in the future, according to a quarterly performance report sent to investors Wednesday.
The firm's data science team will manage the quant fund, benefiting from Coatue's tech platform as well as its fundamental managers' understanding of how companies and economies behave.
"We envision a future where our data scientists and fundamental analysts sit side by side to formulate strong investment theses that are validated by data science," Laffont wrote in Wednesday's report.
A representative for Coatue declined to comment.