JPMorgan Says Tech, Oil and High-Yield Are Catchups Not Canaries
(Bloomberg) -- Technology stocks, oil and U.S. high-yield credit haven't been having the best of times. But according to JPMorgan Chase & Co., these aren't worst of times either.
"The high-volatility declines in technology stocks, oil and U.S. high-yield credit this month are noteworthy given their previous resilience and their association with systemic risks many investors monitor," strategists led by John Normand wrote in a note Friday. But they're "catchups rather than more canaries in coal mines," they said, amid a situation where "the global economy is slowing and earnings growth peaking."
JPMorgan, which has been overweight tech stocks all year, says the sector's decline doesn't carry a new message and it's simply catching up to the global growth slowdown "that has been confounding our expectations for Q3 stabilization then modest Q4 acceleration."
"If we are right that U.S. equities in general are oversold because earnings growth will remain robust into 2019, then tech is oversold too," the report said.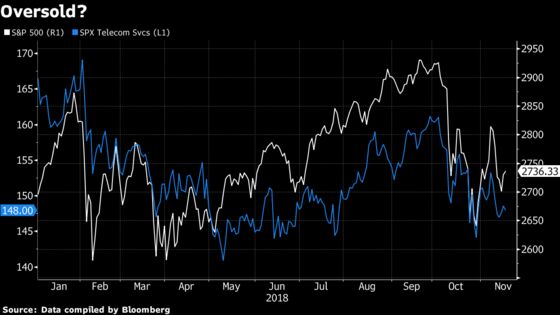 Oil's collapse appears to be supply driven, rather than due to demand weakness not yet seen in monthly activity reports, which would be "much more worrying," the strategists said.
"Oil was fairly valued in June when WTI traded around $65/bbl (Brent $75/bbl), then overshot by about 20 percent despite only small changes in PMIs and inventories" with the Iran sanctions issue as a driver, but the Iran premium has been fully reversed, Normand et al. wrote.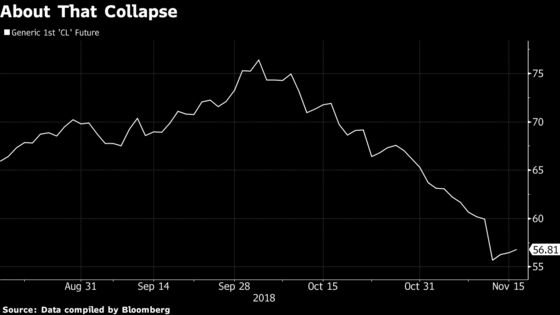 U.S. high-yield credit is also recoupling along with other cyclical assets, the strategists said.
"U.S. corporate leverage will be central to the next downturn, simply because it is companies rather households that have increased borrowing since the last recession," the report said. "But a vulnerability isn't a catalyst, which is why we prefer to underweight developed-market credit in general vs equities rather than advance aggressive spread views at this stage of the cycle."