JPMorgan's Kolanovic Sees Likely Equity Move Higher for Year-End
(Bloomberg) -- With all the talk about a "rolling bear market," stock investors may want to prepare for a "rolling squeeze" higher, according to JPMorgan Chase & Co. strategist Marko Kolanovic.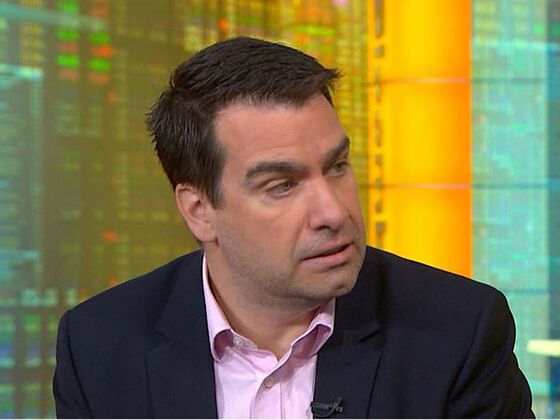 "With investors positioned defensively, and leverage rapidly coming out of system, there is an elevated risk of market reversion into year-end," Kolanovic said in a report Tuesday. "Investors should keep this risk in mind -- namely that an October 'rolling bear market' turns into a 'rolling squeeze higher."'
Potential drivers Kolanovic sees to send markets higher include:
Fixed-weight asset managers may need to boost equity exposure for October month-end, and could contribute around 1 percent to 2 percent of upside market pressure
Buyback activity is likely to rise significantly (around $200 billion realization run rate to year-end)
Volatility dropping, which should prompt systematic investors to re-build equity positions ($100 billion)
"Any progress on trade could result in discretionary inflows, reduction of current elevated short positioning, and year-end performance chase"
October has been a "brutal month" for equity investors, Kolanovic wrote. He cites the "particularly damaging" past week in which technical selling was replaced by hedge-fund derisking and a rout in technology stocks. Asset managers who rebalance to fixed weights on a monthly schedule are the most underweight equities since February 2009, he said, and systematic investors are also near the bottom of their exposure.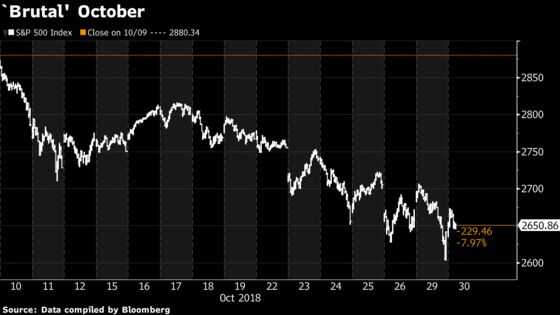 The strategist also noted that this month, U.S. gross domestic product beat forecasts, core PCE remained steady and around 80 percent of American companies that reported third-quarter earnings exceeded analyst estimates with "largely unchanged" forward guidance. He also said the weakening Chinese economy and poor market performance in the U.S. might boost the chance of progress on trade issues in November.
"Did the macro and fundamental outlook deteriorate enough to justify this extreme swing in investor positioning?" he asked.